source.
I love the look of a cake buffet. These cakes seem so much more delicious to me, and there are so many choices of deectable cakes to offer. I personally think that a table full of yummy cakes will look more appetizing than a fondant-covered tower any day. There's something so very sweet and true about single cakes together instead of a grand fortress of tiers. Plus, it's cheaper, I have more control over the final look, and I have an excuse to collect tons of fun cake stands!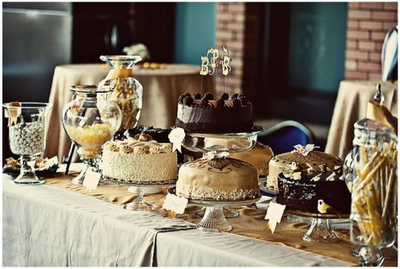 source.
This ehow post
gives some tips on creating a cake buffet. It all seems pretty obvious, but it's nice to have it all laid out.
source.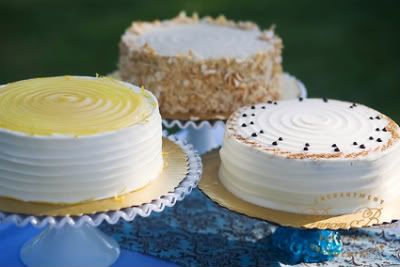 source.
And since our wedding is in Julian - famous for apple pies - we would love to include these lovelies to the buffet as well: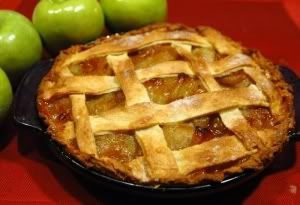 source.
I do, have a few concerns with having a cake/pie buffet, however.
[1] How will the cakes be served? Will we need separate knives/cake servers for each flavor?
[2] If we have too many options/flavors, will people think they're free to try more than one? Will we end up needing more cake that way?
[3] There are some logistical details that needed sorted out involving getting the cakes to Julian. There really are reasons to hire a pro, I suppose.
Have you been to a wedding that successfully hosted a cake or pie buffet? Did you enjoy the choices? How did they handle these logistics?