I need to preface this post by explaining that we are not having a dry wedding. There will be wine served at dinner and a champagne toast. There is also a pub in the room right next door to our reception room, and it's full bar will be open and willing to serve anyone who wants their goods. However, we will also have a few people at our wedding who struggle with alcohol (one recovering alcoholic in particular who we want to respect) and many people who do not drink anyway. So, we thought it best to not have the traditional cocktail hour - where alcohol is the focal point of the event.
The Pine Hills Lodge
normally hosts the cocktail hour inside the pub. We thought that ushering everyone directly into the bar area was not a way to respect our non-drinking guests. So, we're having our "cocktail hour" outside on the deck instead!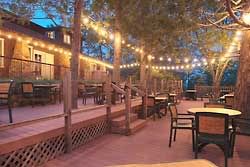 source.
We will not be providing alcohol for our guests during this hour, but for those who can't wait until dinner for a drink will be free to go into the pub and buy themselves a beer or cocktail. I prefer not to call it a "cash bar" since we have chosen to provide non-alcoholic beverages instead - essentially anyone who decides to go over to the pub is more than welcome to, but they would be actively leaving the set wedding events to do so.
Obviously the name "cocktail hour" is far less fitting for an event like ours, so I have taken to calling it the "appetizer hour" instead - the Lodge will be providing trays of fresh fruit, veggies and dip, and cheese and crackers for our guests to munch on. What I'm most excited about for this hour, though, is the soda we're offering.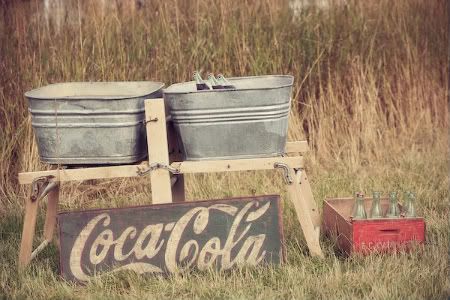 source.
More inspiration from Mrs. Cherry Pie.
Now, I am pretty picky about soda. I try to not drink it as a general rule, but there are some sodas I just can't pass up. While I stay far away from the generic cans and foountain sods, I love love love sodas made with natural sugar. The Lodge originally told us that they could provide sodas for us at a set cost, but after learning more about my desires, they have decided to allow us to bring in our own bottled sodas. (score!) Here's a peek at some of the stuff I'll be shopping for: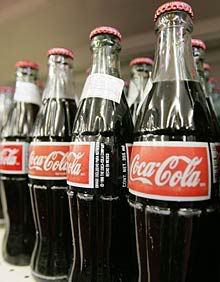 source.
Mexican coke! This is the number one cause that keeps me from a strict no-soda diet. I used to take advantage of every oppertunity I had to get this stuff, but now that it's available at
Costco
, pretty much every taco shop in San Diego has it readily available.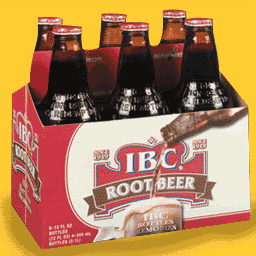 source.
IBC Root Beer! David and I are both huge Root Beer fans - growing up, it was the only soda I would drink - and think IBC is most definitely one of the very best. We might even throw in some IBC Cream Soda to the mix.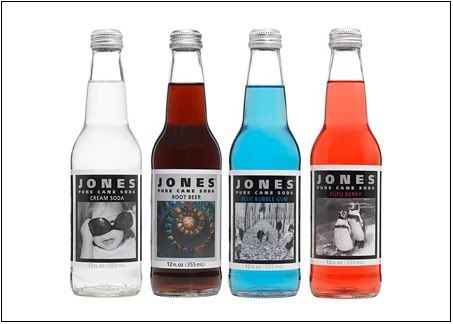 source.
and finally, Jones Soda will provide many more flavor options for our guests and of course is another source of cane sugar sodas. I love their photo labels. There are just too many flavors to choose from! Hopefully we can get a hold of some good multi-packs.
I have a few other ideas up my sleeve to incorporate even more rare sodas, but that's information for a later post.
The Lodge will provide up with two large bins like the ones in Cherry Pie's photo above, and I'm planning on getting some ribbon and twine to tie around them and make them pretty. I really hope this detail adds a fun (and tasty) element to our "appetizer hour".