...get better at maneuvering
Anthropologie's
website.
I'm very much in "registry mode" still after our
appointment
at
Bed Bath and Beyond
.
I love the stuff we picked out for our
kitchen
, and BB&B had so much to offer, but I fear there is not enough of the colors I want to highlight in order to make a statement. Our yellow kitchenaid mixer will be beautiful, but I want it to be a part of an overall look for the room - one that didn't seem complete with the generic kitchen gear we registered for.
Enter
Anthropologie.com
. I created a wishlist on their site that includes items like these: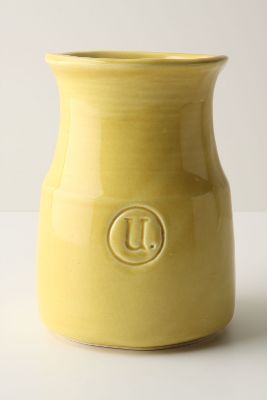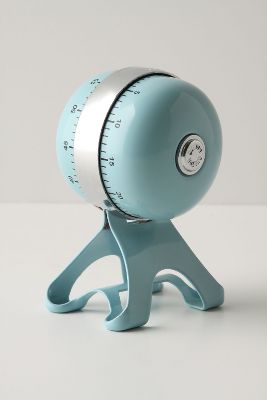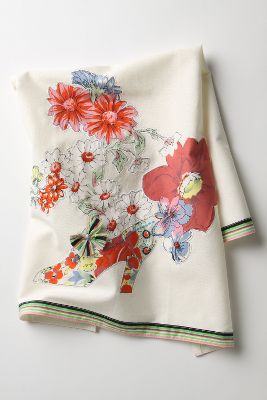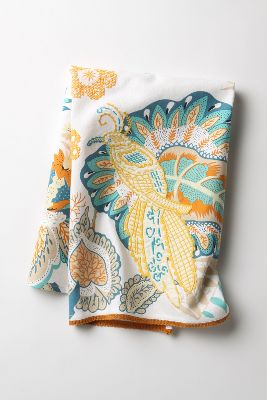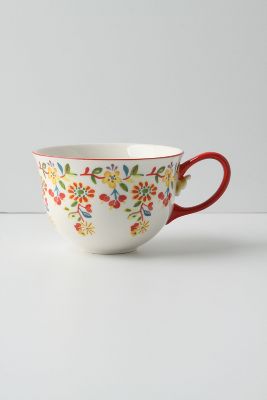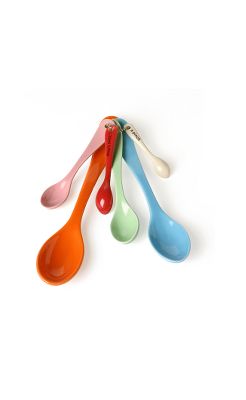 source for all.
Basically everything I see from Anthropologie tugs at my heart strings and makes me declare it the cutest thing I've ever seen, and these items all match the color scheme and look that is dictated by
our china
.
The problem, however, is that Anthropologie does not offer a registry service. They have online wish lists which you can make public and searchable, but cannot be used in store. Once I make my wish list public, people can find it if they type in my name or email address. I find the whole process pretty complicated. First you have to know in advance that you can search for a registry. Then, you need to know where to look. The link to find someone else's wish list is under the "wish list" link which I previously thought was only to add to your own list. Then, you type the person's name or e-mail, and the name of the list comes up. Finally, you click on the list and click the item you want to purchase for it to be added to your shopping cart. I don't know for sure if going through this process will actually remove the item from my list (or otherwise show that it's been purchased) or not. Perhaps I'll test it with a purchase of my own if I decide to go through with Anthropologie as a registry option.
If I explain the process to people in enough detail (perhaps on our wedding website - which I have yet to launch), then maybe it will work out just fine as our second registry. Otherwise, I'm thinking about using it as my shower registry, and I can make sure my maid of honor lets people know about it. Each of these items is a bit expensive for simple kitchen accessories, but if bought separately, I don't think my friends will think it too costly for a shower or wedding gift.
What do you think? Is it worth the extra hassle to have an unconventional registry? If you could register for gifts at any store - whether they offer registries or not - what would it be?