When most people are asked what type of glass one were to serve champagne in, they would most likely launch into a description of a tall, thin glass. A champagne
flute
.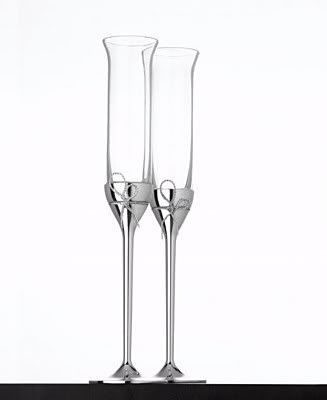 source.
The illustrious Vera Wang "love knot" flutes (above) have become a common staple on the wedding industry's "must have" list.
What most people don't know, however, is that a champagne
glass
is nothing like these stately, lean flutes. They're shorter, wider, and oh-so wonderfully vintage.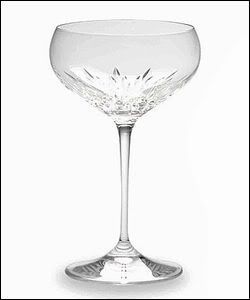 source.
source.
Here, Alfred Hitchcock makes his cameo in
Notorious
while champagne is being poured into some beautiful champagne glasses.
It's tradition to include a champagne toast in weddings. Because this toast is supposed to be a special part of the reception, many couples purchase a special set of toasting flutes to use and store away as keepsakes.
Well, who needs a flute? I think having a beautiful set of vintage champagne glasses would be a much better fit for our wedding, don't you?
You do? Wonderful, because lookie what I picked up at an estate sale a while back for next to nothing: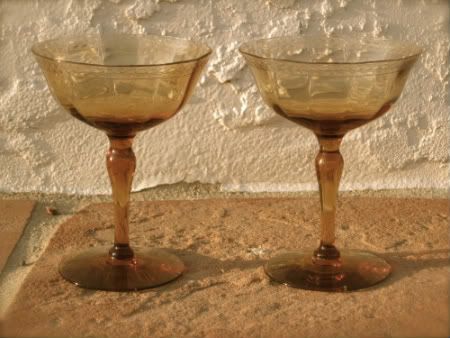 personal photo.
Aren't they lovely? I sure think so. I bought them originally intending to use them as ice cream dishes (which, don't worry, I'll still use them for ice cream all the time after the wedding), but I think they're the perfect thing to toast our guests with my new husband with. I sure hope we get lots of great detail photos with these babies.
Haven't had enough of vintage champagne glasses? Check these out:
source.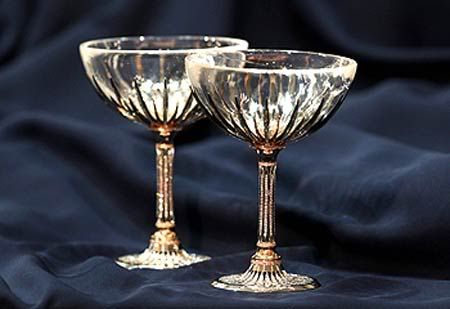 source.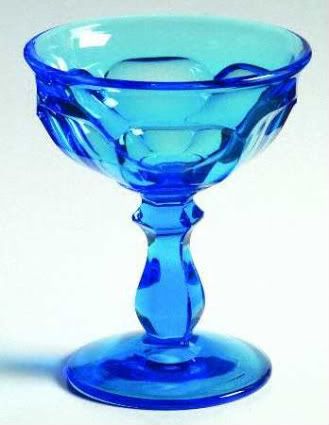 source.
something blue, perhaps?
source.
This site
sells these engraved glasses (below) for only $23.90 among their many varieties of standard toasting flutes.
source.