Part one.
Part two.
Surrounding myself with wedding blogs can often lead to inspiration overload. After I thought I was settled on the idea of using baby's breath for my centerpieces, I saw this: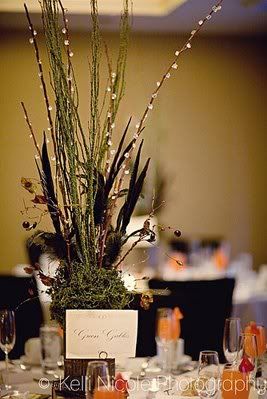 Source: Mrs. Avocado again!

this: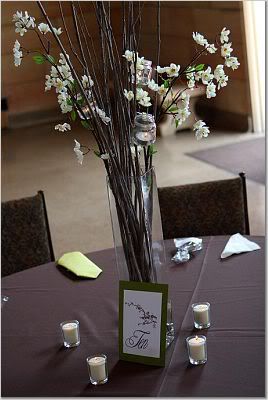 sorry I saved this image in my pre-sourcing days. If you know where it's from, I'd love to cite it.

and this: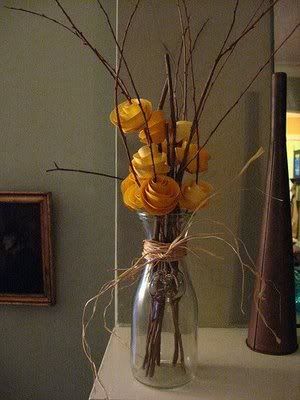 see apology above.
I loved the use of sticks, raffia, feathers, etc. to make these lovelies. I especially loved loved loved
Mrs. Avocado's
centerpieces, and would use those very ones if I could. Centerpieces like these were a crafter and
Michaels
lover's dream.
Making centerpieces like these meant that I could get everything done far in advance and not have to worry about assembling florals on my wedding day. Though baby's breath is not as delicate as most flowers, it still would have meant buying fresh flowers, keeping them alive, and arranging them all at the last minute.
I was sold. I just needed to find a way to make these myself. Finally, my decision was made - or so I thought...