One detail that I want desperately to feature in our big day but am not sure if it will work out is chalkboards! These babies aren't just for the classroom anymore - check out how many ways they can be used in weddings:
Menus:
source.
source.
this one is from weddingbee user ktlee's wedding - which had so many amazing details!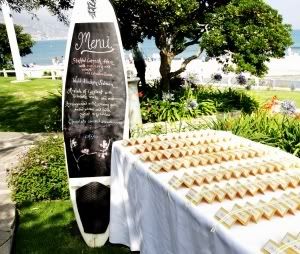 source.
Table numbers: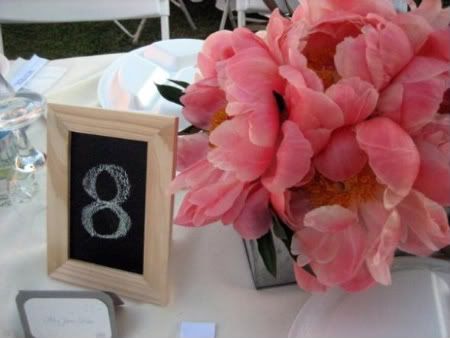 source.
You can purchase some of these super cute table number chalkboards for $2.50 each
here
.
Seating chart: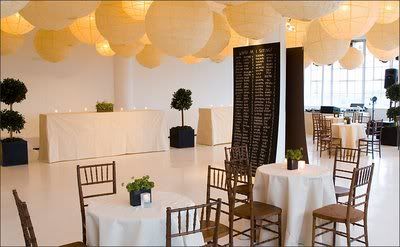 source.
Photo art: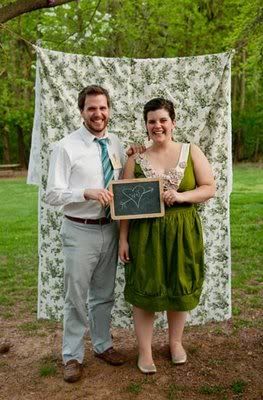 source.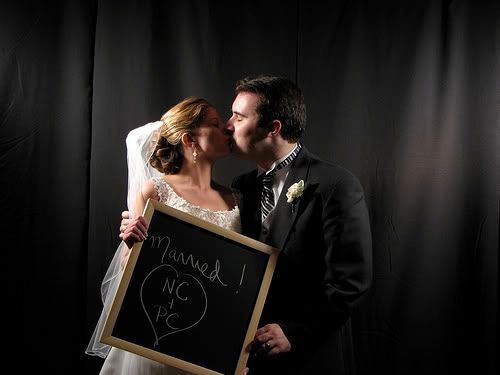 source.
source.
And if you want even more ideas,
this site
provides ideas and instructions for including chalkboard details in your own wedding.
To be honest, these are all such great ideas that I don't even know where to begin including chalkboards into my own wedding. I love the menu idea, and I think having one big menu board would make more sense for our buffet style dinner than menu cards on the tables, but I love all the other ideas, too! If you included a chalkboard (or if you already are!), what are you using it/them for?