Part One: The Prado
Like The Prado, the individually managed Museums and Gardens in Balboa Park come with their own set of packages, rules, rental fees, and wedding options.
This site
gives a great guide of the various "cultural institutions" in which you can have a wedding or special event. Most of the museums have strict rules about when you can have an event there since they still want to be open during regular business hours. From my research, I found that the museums generally won't let you in to set up or anything until after it is closed to the public (normally after 5pm). To be honest, I did not do too much research on the Museum wedding option because it didn't really fit the mood of our wedding, but here are some great sites with information on having a wedding in the following museums:
The Museum of Photograhic Arts
source.
The Japanese Friendship Garden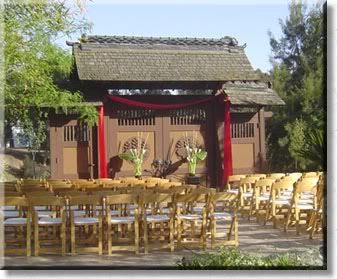 source and source.

The San Diego Museum of Man
and the St. Francis Chapel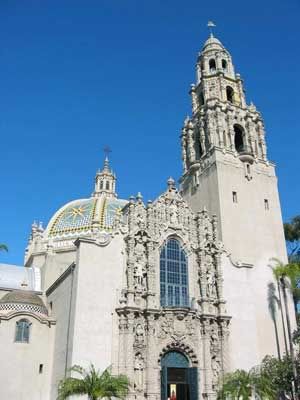 source.
The Reuben H. Fleet Science Center
source.
This site
lists all of thee locations (and more!) available for events, their total capacity, and links to their individual websites.
As you can see, planning a wedding at Balboa Park is pretty complicated with so many separate options. (no wonder you can see at least eight brides there on any given Saturday!) Stay tuned for information on weddings in the park's public spaces.