I am in the process of purchasing these lovely chargers from Weddingbee reader
AJAXON
.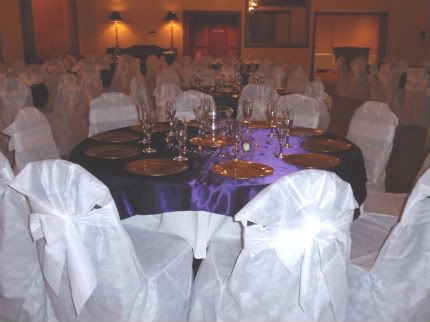 I'm excited to have more gold in the mix and think these will really help the aesthetics of the tables. They might also help inspire me to make some more progress on our
centerpieces.
I went back and forth on whether or not chargers were a justifiable expense, but since we're having a buffet dinner, I think it will be nice to have some kind of plate on the table already to help define the settings. I'm planning on doing some kind of menu or program to tuck in to the napkins and out on top of the chargers. Do you think chargers are necessary? Do they add an important element to the tablescape?
Sorry this post is short, but I'm moving out of the house I've been housesitting tonight, and I need to pack all my stuff and clean a bit. Plus, David and I have some homework to do for our "newly and nearly" [married] couples' small group that we've been attending (which I plan on blogging about soon!) I hope ya'll had a great start of the week!