Most of my inspiration for flowers comes from images I clipped months and months ago, so unfortunately I don't have the sources for these images. If you know sources I should cite, please let me know. Otherwise, enjoy the flowery goodness!
I don't really have much direction for my bouquet yet, but I know that I want it to look something like these. (Or, you guessed it, a combination of them.)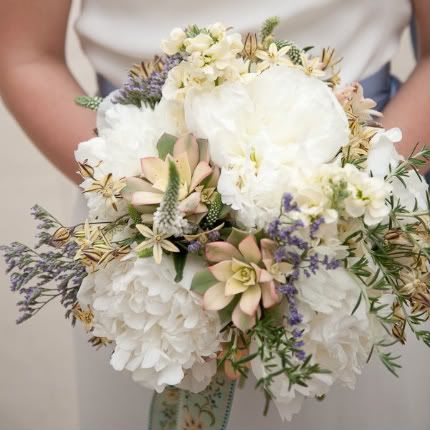 I generally stray from bouquets made up of fluffy, real flowers - they just don't seem me, but this one is
perfect
. There's a high chance I end up with something like this lovely.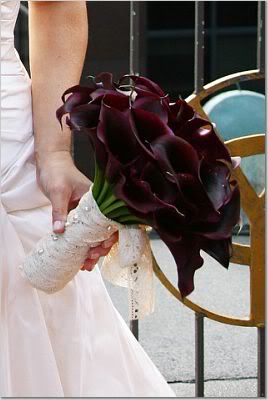 Although the sleek, modern lines don't make it quite our style, Cala Lilies were my first wedding flower love. The first time I saw a bouquet like this one, I vowed to make callas our wedding flower.
These bouquets from
Martha
(oooh, look, I remembered a source!) are also absolutely something I could go for. Isn't the bottom one simply divine? It sure would be a great way to include Calla Lilies without looking too modern for our rustic/antique shindig.
and of course, I've already
posted
about my love of baby's breath. I think even if my bouquet looks more like the ones above, my bridesmaids will probably carry these simple but elegant baby's breath bouquets.
and then, there's always non-floral alternatives that I've been lusting after and considering: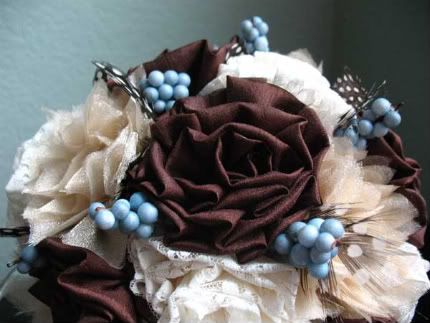 If I could pull it off, making a bouquet out of fabric flowers like this one would probably be quite cost effective, lovely, and leave me with a great keepsake.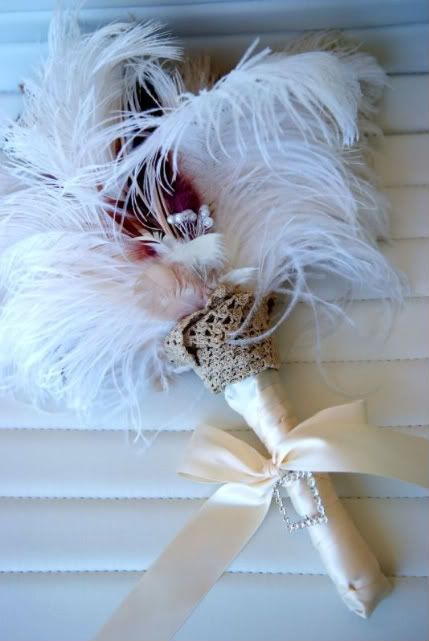 This feather bouquet is so swoon-worthy and perfect for our look that I want to snatch it up right now. Sigh, I want it. (Edit: David's reaction to this particular bouquet was, and I quote, "Are you going to clean with it, or walk down the aisle?" Haha, maybe I won't copy this exactly...)
Which bouquet (or combo) should I pick? Are you going with a non-traditional bouquet or something flowery and feminine?