I saw
this post
from
Mrs. D'Orsay
today, and it got me thinking about how very much our wedding has changed since I first started dreaming details. In fact, the wedding that I had in mind before we were officially engaged and I was planning anyway is so different than the wedding we're planning now that it's hard to believe we're the same couple.
Our "other" wedding looked like this: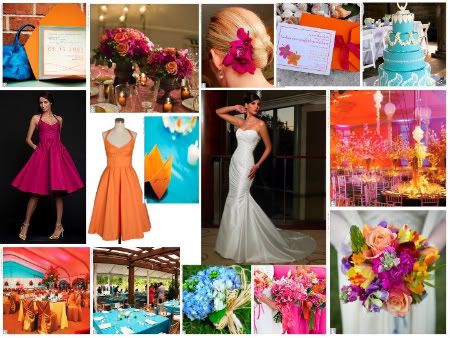 personal photo - all images from The Knot, J Crew, and Maggie Sottero.
I made this inspiration board over a year ago, and I was so sure our wedding would turn out like this.
I saw these wedding details from
Jerry Yoon
, and thought for sure I'd copy them: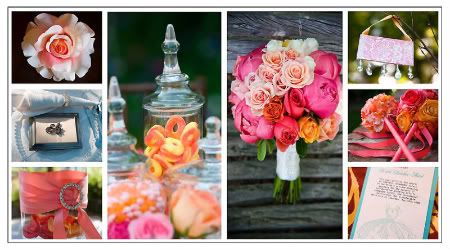 source.
This wedding would not have a
cake buffet
, but a lovely fondant beauty like this:
sorry, source unknown.
I would have use LOTS and LOTS of ribbon like on these invitations from
etsy
: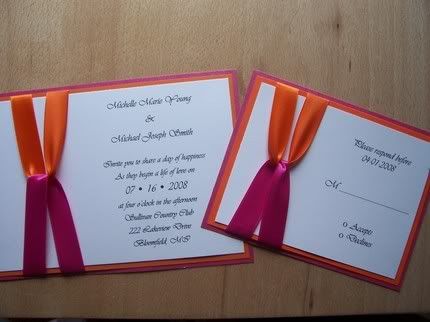 exact source or maker unknown.
These bouquets: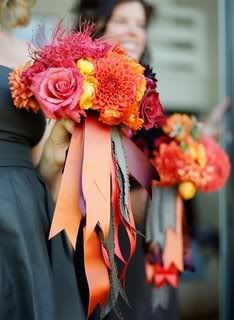 source unknown.
and our tables would have had black table cloths with pops of color and ribbon details like this: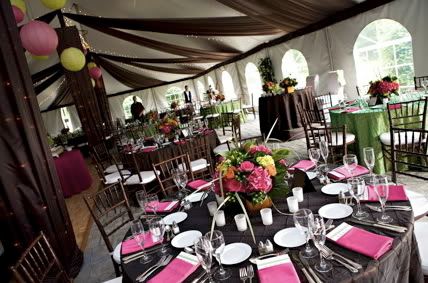 source unknown.
I still think this wedding is lovely, but it is definitely not ours. I was really excited about the bright colors and fun for a time, and there are still details about this "other" wedding that I'll miss, but I love what our wedding has become.
What does your "other" wedding look like? Did you stray far from your original ideas in the course of wedding planning?