Part I.
Part II.
I have been perusing Craigslist religiously in order to find vintage luggage for our pictures and postcard guestbook. Finally, just the other day, it paid off. I found this lovely vintage cosmetic case, and jumped on it.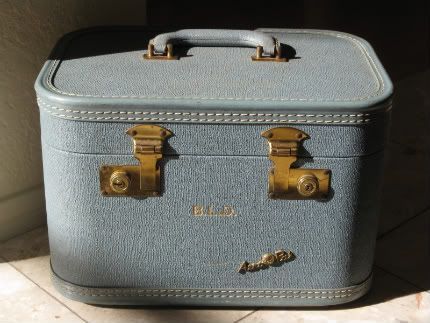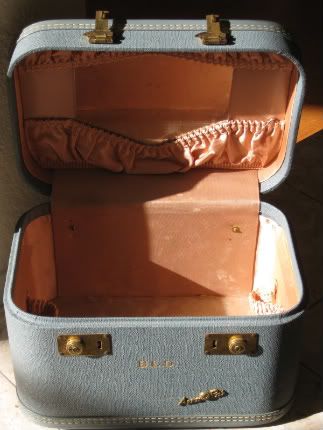 personal photos.
I love how the postcards look inside!
The couple that I purchased it from were just wonderful to work with. I spoke to the wife on the phone and she gave me great directions to their home and gracefully accepted my offer of $15 for the case. When David and I went to pick it up, her husband was home and spoke with us for awhile about the wedding, congratulated us, and spoke a bit about their own winery wedding years ago. I think this was by far my best Craigsist experience to date, and I'm so excited to use this case for our guestbook table.
What's better? I found this photo on
Style Me Pretty
the other day, and I'm so excited to incorporate our case into photos now as well.

source.
check out the rest of this awesome engagement shoot!
What do you think? Is this not the perfect final touch for our guestbook? Do you have any other suggestions for using the case?