I plan to start gathering supplies soon to construct boutonnieres for the men in our wedding. I have seen so many unique ideas and lovely handmade pieces that what I used to think of as a dumb flower lapel has quickly become one of my favorite floral/decor elements of a wedding.
Here's just a peek of the amazing inspiration out there that I hope to draw from.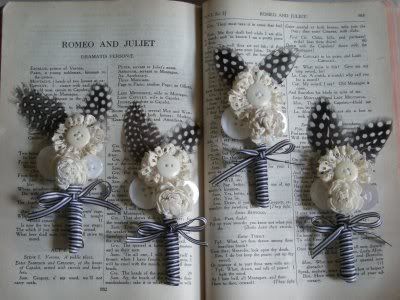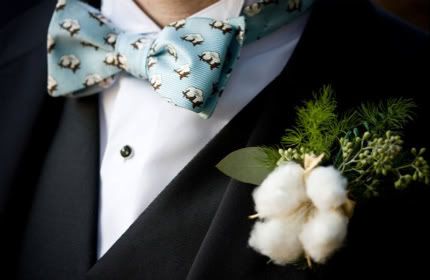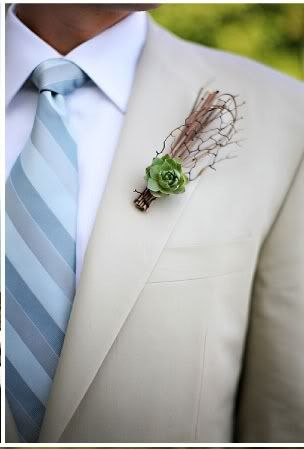 The first ones may be my favorite - I love love the handmade look and use of buttons. Oh, and wouldn't that last one look great with the
Martha Stewart succulent bouquets
I posted about earlier?
Once again, these are inspiration photos I collected long before I knew about blogging etiquette, so I don't know any of the photo sources. I know I've seen many of these photos posted all over the place, so if any of you know of a source, I will gladly post it.
What can I do for bouts to help them fit my theme? Any suggestions? Did you hand make/design your bouts, or did you leave it to a florist? What's the cutest Boutonniere you've ever seen?