I would have never have imagined or considered a winter wedding before I dove into the massive amounts of wedding inspiration on the internet. Images like these easily sway, however.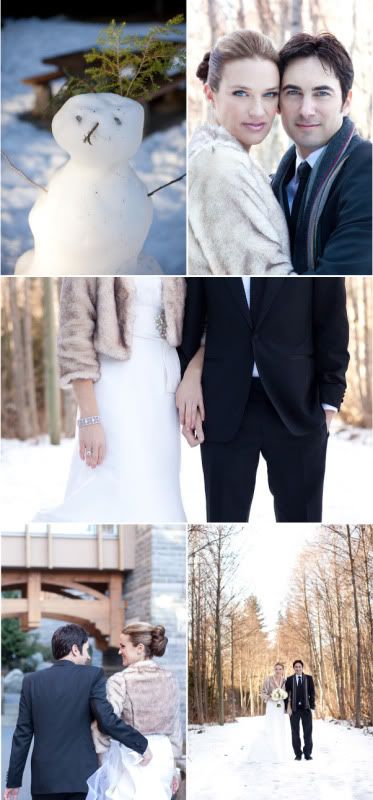 all images from style me pretty.
Now, I am insanely jealous of all of you experiencing a snowy winter out there (anyone have a white Christmas? Our southern California 70ish degree one was convenient, but lacking); and I am close to second-guessing our wedding date. Julian, while still in Southern California, gets pretty steady snow in the winter, and the images of our venue in the snow are lovely.
source.
If it weren't for the more complicated travel conditions and the fact that an outdoor ceremony wouldn't be ideal (
Phoebe's wedding
on Friends, anyone?), I would have jumped at the chance to have a snowy wedding.
If any of you are getting married in the winter months in a snowy location, please take beautiful winter wonderland photos like the ones above. I will be back tomorrow with some ideas and inspiration that I would have love to have incorporated if we, too, were having a snowy wedding.