Okay, so I recently discovered that
my dress
has been discontinued - at least, it no longer appears anywhere on
Maggie Sottero's website
, so I assume it has been discontinued. Besides a single picture from a
"Maggie Bride"
(which has also been removed), I have never seen any pictures of real brides wearing my dress. There are very few results for my dress in a google search, and most people I show pictures of my dress to have never seen anything like it before. I have grown content (and pretty excited) in the fact that my dress is super unique, and that there seemed to be no other brides out there with it.
And then I was browsing
Style Me Pretty
today and found this:
Love, you know by now that cuts mean it's not for your eyes, right?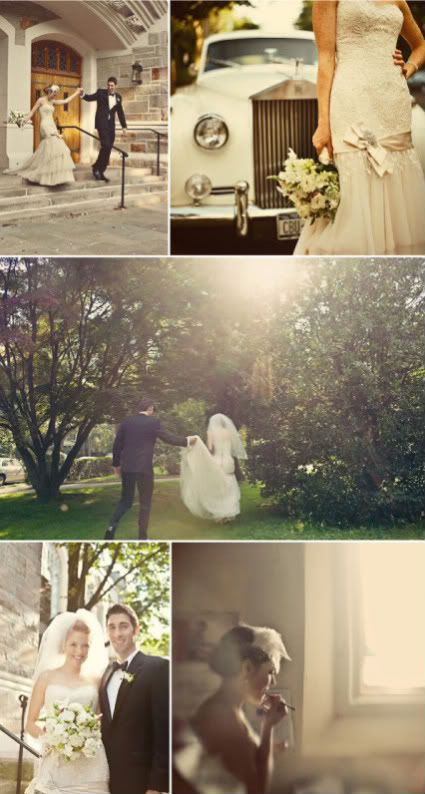 style me pretty
THAT'S MY DRESS!
Need a better look?
one love photo.
one love photo.
style me pretty.
Yep, that's definitely my beautiful Keeley. And man, that bride is rocking it. I must admit these pictures bring on some sadness - I am no longer quite as unique, and I'm pretty sure I could never look as good as that bride. But, it really is exciting to see my dress in action, and all
the comments
fawning over how pretty the dress is sure boost my confidence in having picked the right one!
Have you seen pictures of your dress on another bride? How did it make you feel?