I often see awesome engagement photos that use great vintage props and such, but then realize that duplicating them could get quite costly. Not today - I got a little excited when I saw these pictures on
Ruffled
.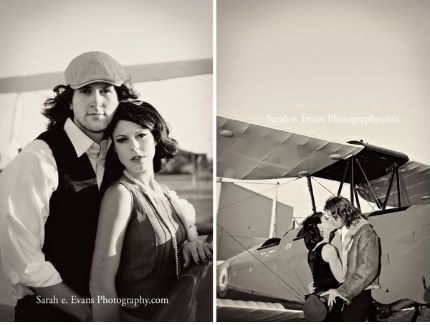 source.
We could actually do this! A few months back, my dad pursued his lifelong dream and bought a
Piper J3 Cub
. I would never have thought of using the plane for photos, but after seeing the ones above with the very same plane, I am definitely considering it. Since our lovely
photographer
is letting us use multiple locations for our engagement shoot, I think we may just head down the the hangar for some shots.
source.
Have you been surprised to find inspiration that allowed you to use a resource you didn't even know you had?