Happy Friday! My parents and I are going to Palm Springs this weekend to visit my grandparents. I hope you, too, have a fabulous weekend!
I will leave you for now with this beautiful invitation and program set with some of the most clever wording I've seen: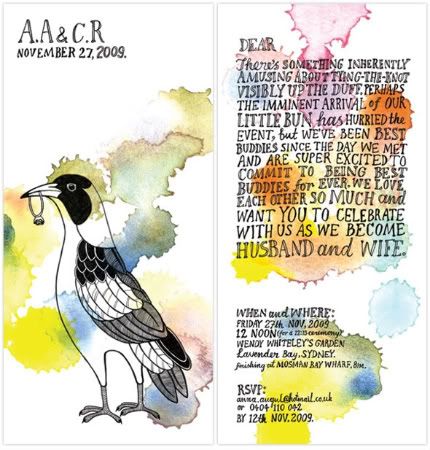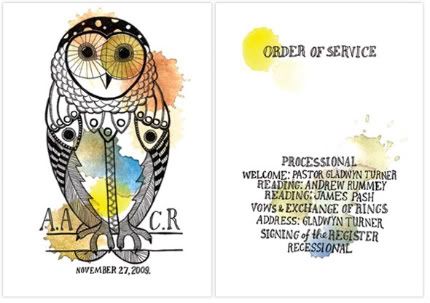 source.
The artist and bride, Anna, is a graphic designer and illustrator from Australia. She blogs about her art, life, pregnancy, and marriage
here
. I now have a new blog to follow.
Edit: What a coincidence!
Anna's wedding
was featured on
Once Wed
today!

See more here and here.