I have a confession to make: I hate tuxedos. I don't know if it's the shiny satin stripe on the pants or the fact that virtually every tuxedo I've seen in person has been an ill-fitted rental for a wedding. Either way, I knew a trip down with the guys down to Men's Wearhouse for a rent your groomsmen's tuxes get the groom's free deal was not in the cards for us. I decided that if tuxes were out, then David would wear a suit. Black was out since there is no other black in our wedding and suits don't come in black as commonly anyway. We weren't too keen on the casual khaki look for David either. The solution? A grey suit.
This became concrete when I saw photos of
Tec Petaja
in his wedding to the lovely Chelsea of
Oh My Deer
.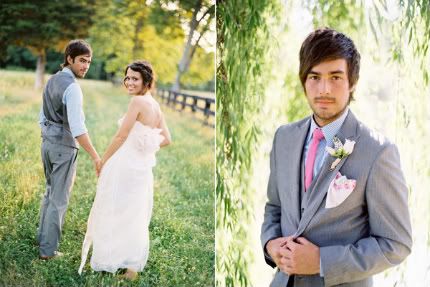 images by Jose Villa.
Okay, aren't those two the most attractive and talented people ever? Anyway, I fell in love with the look of a grey suit - especially with a vest.
Unfortunately, I have yet to find suits available to rent like tuxes. We decided that David could use a nice suit anyway, so we would purchase one. Then, somewhere along the line I decided that a standard, cheap suit would not do. You see, David wears a size small in shirts - most of the cuts of suits out there would look ridiculous on his frame. Thus, my desire - no, my need - to find David a slim cut grey suit that comes with a vest and is stylish/designer-esque but is still affordable was born.
Where do we look for suits that fit this bill? Well, online of course.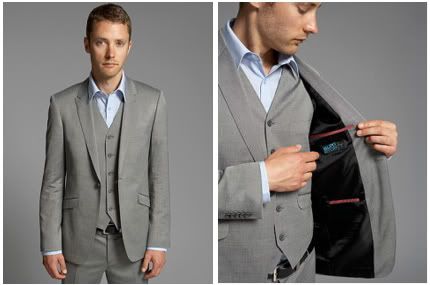 source.
This suit by
Burton
was the first amazingly perfect suit I found, and it was reduced to only 10 british pounds - roughly twenty bucks for an entire suit! This was, of course, too good to be true since the suit has been out of stock for over a year now. I considered ordering another one of their suits - the prices for the in-stock suits weren't all that bad and they looked great, but I wasn't sure I wanted to deal with shipping from the UK when we weren't sure about size.
The next obvious choices were J Crew and Banana Republic. After browsing their prices and options, David decided that he would set a budget of $500, and that we would go peruse the mall for size and fit sometime soon. Here were some of the suits that we found online and were excited about trying: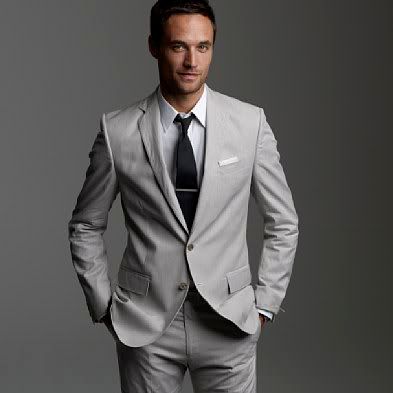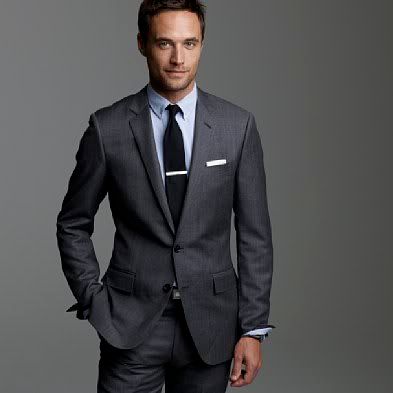 images from J Crew.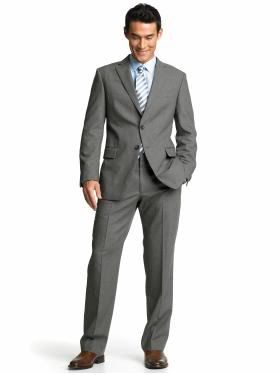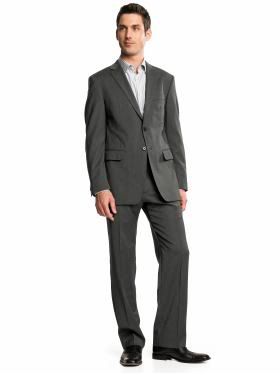 images from Banana Republic.
So, off to the mall we would go with no expertise or real knowledge whatsoever about suits or sizing suits, a pretty strict $500 budget, and high hopes. Stay tuned to hear of our experience and to see what we ended up with.