Okay, I need to rush off to a class, and I know I'll probably get less responses since it's Saturday - but, our e- pics are tomorrow, and I still haven't decided on my casual option.
Which of these should I wear?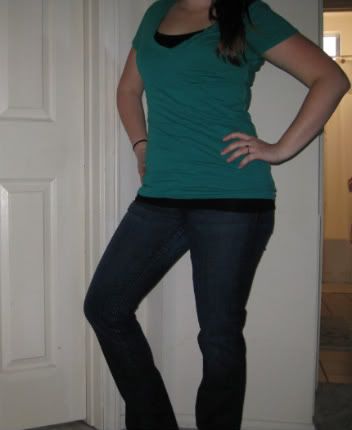 Option One: Simple Teal V-neck.
The pros of this are that it's very me (the color is my best and I wear this tee all the time) and simple. I already know it photographs great. I have some awesome teal heels I can throw on with it, too. However, I fear it's a little too simple.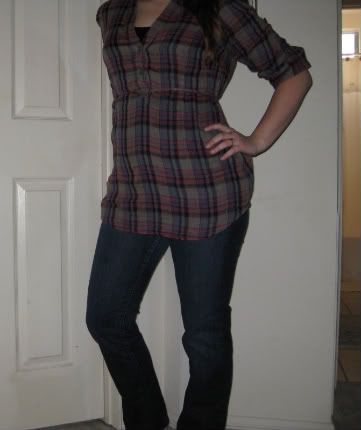 Option Two: The Anthropologie Plaid.
I LOVE this shirt. I was planning on wearing this all along until second-guessing myself just now. It's newer so I don't already have photos of myself wearing it. Is it too busy? Perhaps it's a bit less flattering than the others?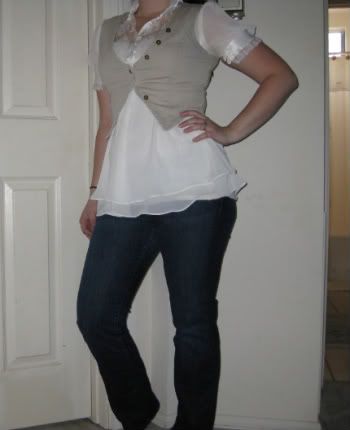 Option Three: The Lacy Wendy Shirt and Vest.
This is by far the best thrift store purchase I've ever made. This ensemble has been my go-to outfit for years, so it won't be new to most of my friends, but isn't it great? The vest bunches up a bit sometimes, so I would have ot adjust it a lot, but the lace fits our wedding theme!
I wish I could wear them all! Please help - which one should I wear? OR, should I forget about the dressy option and wear two of these? Augh, help!