Today is David's and my three year dating anniversary, so I have a fun full day ahead of me. David and I switch years treating one another and this year is his turn to treat me - which means I have some surprises in store for me today. We'll probably be pretty busy, so I may not have time to write tomorrow's post.
Our engagement photos will be taken this Sunday, which means I am running out of time to decide what to wear. David and I know we'll be taking two outfits - one jeans/casual one and a more formal/dressy one.
However, I am having the hardest time deciding exactly what to wear. For the dressy part, I have a few contenders.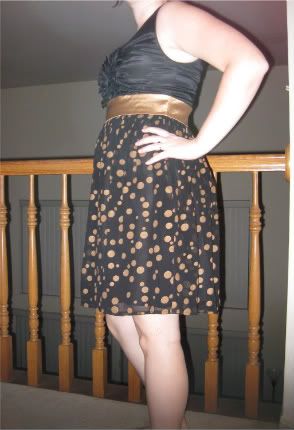 Option One: The Anthropologie dress.
I have been in love with this dress for quite some time and was super excited awhile back when I discovered it had gone on sale. (and I had a gift card from Christmas to buy it with - score!) This dress has a very feminine look that I would love to evoke in our e-pics, but I'm worried that the black will not fly so well - especially since David would probably wear black... I don't want us to fade into one another.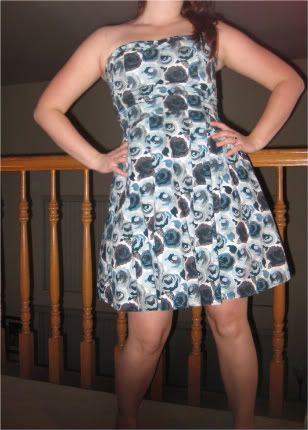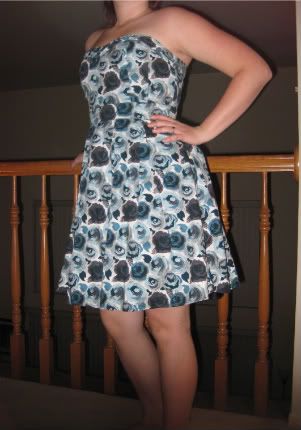 Option Two: The H&M dress.
This dress is super fun and adds more color to the mix. The only problems I have with this option are that I have worn this dress to many other occasions (but really, who cares?), and I fear the print will be too busy in photographs. I can dress this up with a black belt, cardigan, necklace, you name it.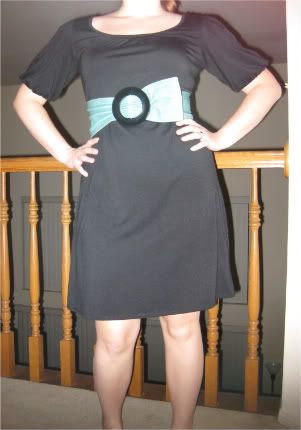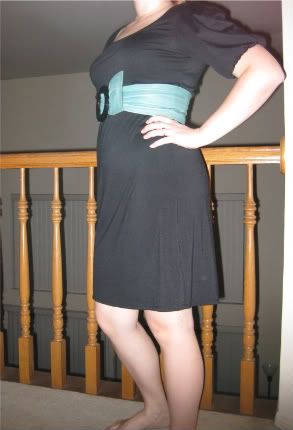 Option Three: The Target dres.
Again with the black, but I love wearing this dress/belt combo to show off my waist. The dress itself is kinda bland, but I do love the fun sleeves. This dress is less forgiving in the belly, so there could be some potentially unflattering angles.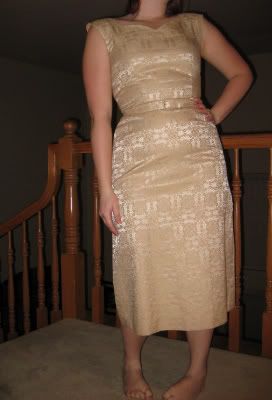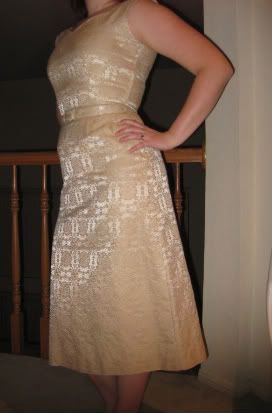 Option Four: The Vintage dress.
I would love the chance to add some vintage flair to our engagement shoot - I could even carry vintage props like our awesome
cosmetic case
. This dress really fits the look and feel of the wedding, too, so it would be fun (note: this is also a reason it might be nice to save the dress for wedding activities, but I would love to have it professionally photographed.) I don't know what David would wear, and I worry that it's still too tight to be very flattering.
What do you think? I wish I had some time to go shopping around and find a fun, solid, colorful dress, but I'm afraid this is all I've got for you right now. Which one should I wear? Or, should I try to figure something else out entirely? I would love your feedback.
* All photos by me. Please excuse the bad lighting and overall bad photos... I took them on self-timer at night and cut out my face because I looked gross after a long day. Hopefully, you can still judge the dresses properly.