Remember
this dress
? Well, when I made that post, I was very very far from being able to zip up the dress. Last night, I got it on and zipped it up! Yay!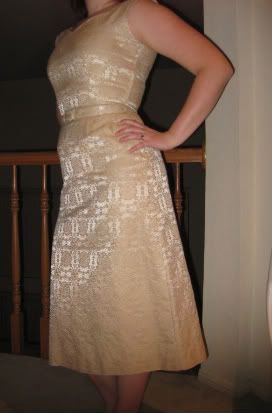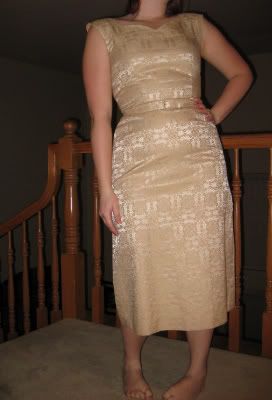 personal photos.
I still have a way to go before it's
comfortable
and less bulgy, but I really wasn't sure I'd ever be able to zip that dress up again!
How did I do it? Well, honestly, I haven't been able to really exercise this whole past month because they increased my hours at work dramatically. But, I try to always do the next best thing - I park far away, I always take the stairs, when a customer needs something, I walk them there instead of point. The biggest thing, though, is that I've been eating much better. I have cut out all drinks but water until the wedding and stay away from sweets. (if I want a sweet, I get fro yo!) This, plus eating a frozen diet meal for lunch instead of going to Rubios and cutting down my portion before I eat instead of trying to save some at the end has helped greatly!
So, how should I wear this dress? Engagement photos for a vintage shoot? Going away dress the night of the wedding? Sunday brunch the next day? There are so many possibilities!