Howdy readers, remember me? I'm still alive, I promise. I got a bout of the dreaded
"plague"
that's been going around my house, but I'm pretty sure I'm almost healed now.
I'm (obviously) stalking my
photographer's blog
in anticipation of someday seeing our engagement pictures, and today she posted something uber lovely. She photographed some invitations for a friend and now they (and the wedding that followed) have been posted on
green wedding shoes
.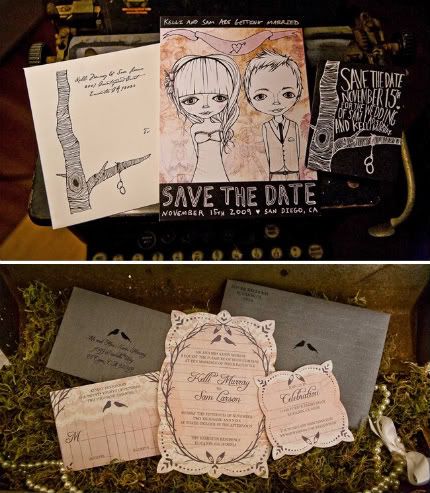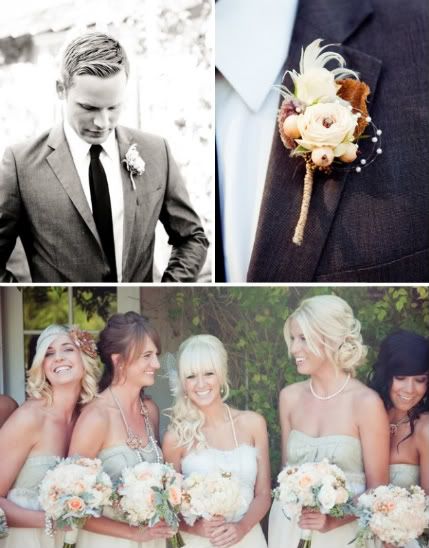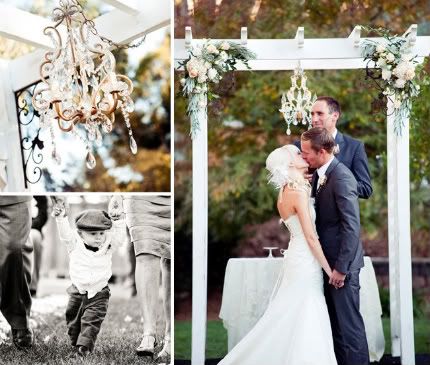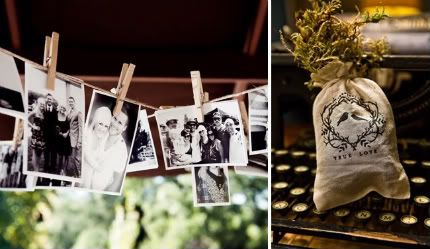 source.
I'm pretty sure this post has all the hair inspiration I could ever need. Oh, and how wonderful is that chandelier over their ceremony arch? Also, I've definitely made a mental note to maybe make all of our
clothesline pictures
black and white.