If I could afford it, I would love to have a professional photographer follow me around every day. I just love a well-documented memory and a lovely and truly great photograph. Although it's not practical to have professional photos
every day
, I love how it's become more and more popular to hire a professional for
more days
than just the wedding. I've seen couples hire a professional to document their engagement, rehearsal dinner, and so much more. Recently, I've seen some ladies who have chartered some professional photos of their bachelorette parties. Just look at some of the awesome bachelorette goodness that Sarah,
our photographer
, has shot.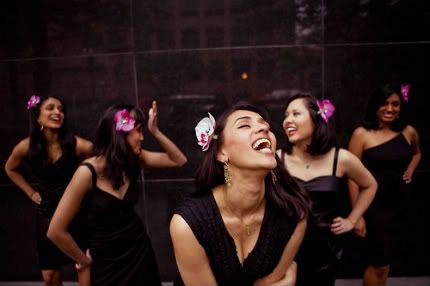 Gathering all of your best girl friends for a photo shoot? Gaining timeless memories and photos of some of the people you love most? Killing all these birds with one stone while celebrating your upcoming marriage and partying the time away with friends? Best. Idea. Ever.
The lovely bride above and her friends came out to San Diego for her bachelorette weekend, and planned a pro shoot while they were here. When their original photographer stood them up,
Sarah
came to the rescue and provided some awesome photos to boot.
The only thing better than hiring a pro to shoot your bachelorette photos, I suppose, would be to have a pro as a best friend and bridesmaid who was already coming along. Check these out: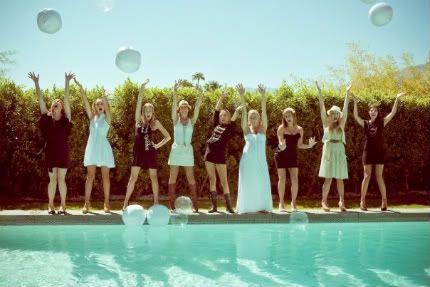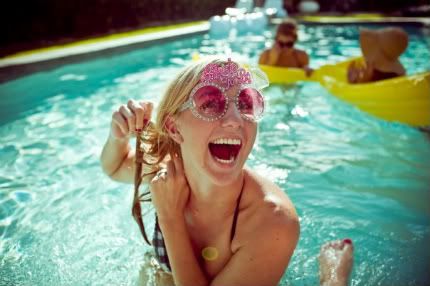 Jennah, the bride of this bunch, has known
Sarah
for years, and included her as a bridesmaid in her wedding. These photos are from her bachelorette getaway in Palm Springs. Sarah was just a guest at this shindig, but of course she brought her camera along. I guess if you're good enough friends with a pro, you can have them along every day!
Sarah will be joining us for our entire wedding weekend - documenting the rehearsal dinner and day after brunch in addition to the wedding itself. Seeing as she's a friend and guest of the wedding (not
just
a hired pro), I'm hoping to get a little bachelorette goodness out of her as well.