The pictures with
my dad's plane
were the very first set we took during our engagement session, and provided some of my very favorite shots from the day. I tried to save them for last since they're some of the best, but I just can't wait to show you.
So here they are, the best reason ever for a gal to have a flyin' father: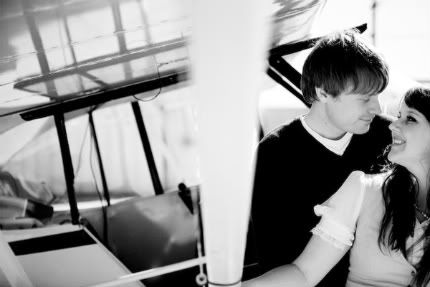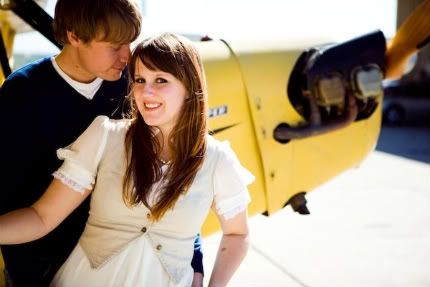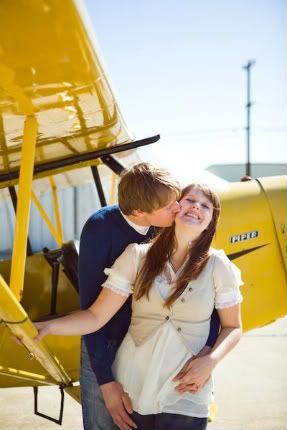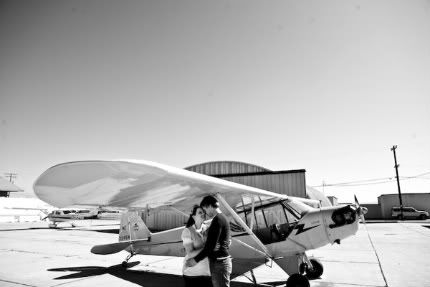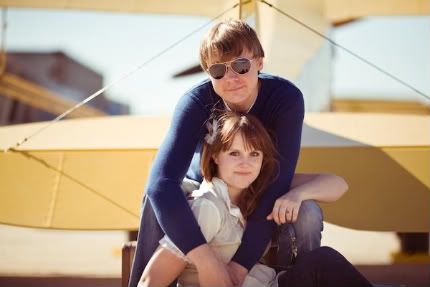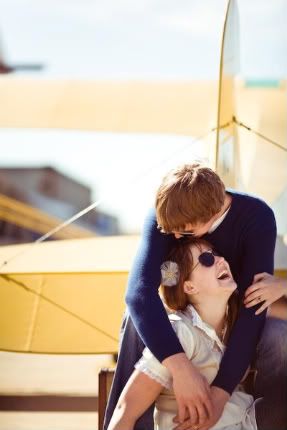 Photos by Sarah Shreves.
Didn't Sarah do an amazing job? Since these were the first photos we took, I was worried that David wouldn't have warmed up to the camera yet (he tends to look really uncomfortable in most pictures), and my hair was flying around everywhere, but Sarah mostly stood back and let us have some fun in and around the plane. (Well, she also gave great guidance made us much less awkward.)
What do you think? I think the first and third pictures are super frame-worthy, and that second to last picture makes us look way more bad a** than we actually are. The last one could be my favorite picture ever.
I can't stop thinking about and looking at these! Stay tuned for more exciting photos taken in unexpected places.