I'm a Mrs.!!! Yesterday was more perfect than I could ever have imagined - who knew it was possible to have
so much joy
!?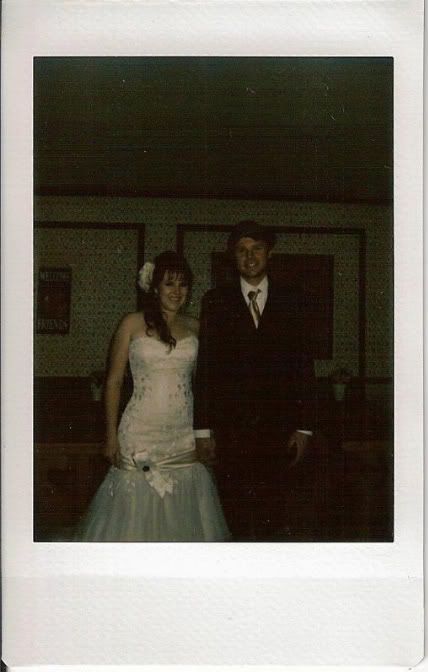 photo by Sarah Shreves
I get to run off to Jamaica for a week now, but I couldn't leave without showing you the one photo (albeit an awesome polaroid that is much less awesome when scanned into the computer) I've seen so far.
I can't wait for more pictures and to be able to share every amazing detail!