...because if I wasn't, I'd be doubting my dress right now. Big time.
One of my college roommates is getting married, and I have been helping her a bit with the wedding. She is getting her dress made for her on etsy (awesome idea!), but wanted some more inspiration pictures to figure out certain elements of the dress. So, I was so kind to take on the awfully terrible job of perusing wedding dresses online for her (I'm a saint, I know!).
I ended up looking at all the new(est)
Maggie Sottero
dresses. When I bought my own dress, I knew her collection by heart, but I had never seen so many of these new ones. I loved loved loved my dress, and David told me it couldn't have been more perfect, but part of me really wishes I could go back in time and wear one of these lovlies - or at least try them on!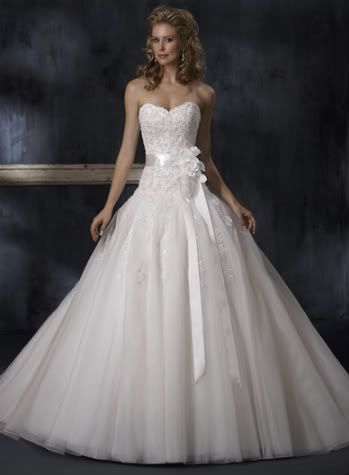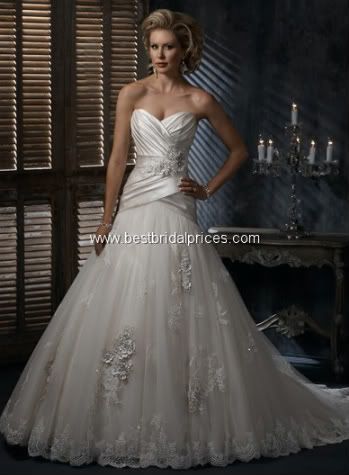 Ahh, I die. They're not even remotely my "style" from back when I was trying on dresses - who knows if I would have even tried them on.
Also, isn't this one a dreamy/floaty version of mine? I love that my dress was discontinued so it's unique, but I also love that there are still similar options out there.
For the sake of further satiating my new love of these dresses and keeping me from going and trying them on myself, I would love to see pictures of any of you in these (or any other beautiful and new styles) dresses!