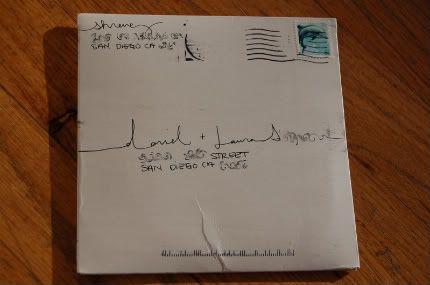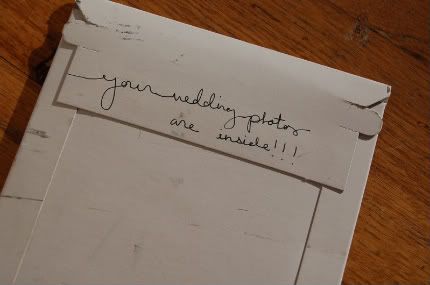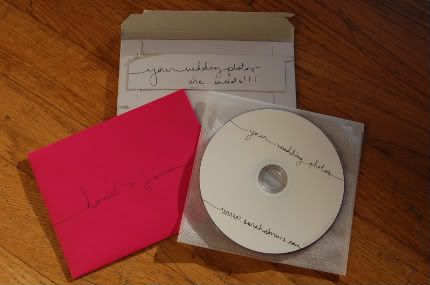 personal photos.
Our photo disc has arrived, and I'm so excited to officially begin our re-caps. Some of the details of our wedding day went un photographed, but I still believe they're important and interesting to share (and I want to write them down for my own memory), so some posts - like this one - will not have any/many photos to accompany them (while others, I'm sure, will have more than enough.) If you're a picture person, feel free to skip to nitty-gritty wording and wait for some photo posts.
So, without further ado - may the wedding re-caps begin!
I've been told that a typical sleep cycle is four hours. We generally rely on two full cycles per night - hence the typical eight hours of sleep. When we're interrupted in the middle of a cycle, we feel less rested. I fully believe this. I generally feel more tired after six hours of sleep than with only four, and during our wedding weekend, my body trained itself to need only one full cycle. No kidding, I woke up after just about four hours of sleep on Friday, Saturday, and Sunday morning and could not get back to sleep for the life of me.
You already know that I put my extra morning hours before people woke on Friday
to good use
, but on Staurday at the lodge, there was a little less to do. I was pretty much confined in my cabin with no internet and no lights until my ladies woke up. So, I took that moment to sit outside on the deck and read my Bible. I looked up some familiar passages on marriage and read them with completely fresh eyes - I was about to become one of the married women the passages spoke of. My responsibility to respect, honor, and serve my husband was shown to me, and I prayed to be the wife that God commands me to be. I soaked in the beauty of the morning and the joy of the day - my wedding day - that I was about to experience. I loved my alone time on the deck, but I was soon forced back inside because it was a
freezing
morning.

image by Sarah Shreves.
When I came back into the cabin, I heard my maid of honor and college friend M giggling in the next room. I took full advantage of someone else being awake and joined them on their air mattress. College friend M had just gotten up to use the bathroom, apparently, and she had noticed I was missing. Our conversation went as follows:
M: I saw you were out of bed. What were you up to this morning?
me: I was reading my Bible...
M: Darn! I was hoping for something much more juicy than that!
I had some wonderful time with those two that I really cherish, and soon our talking and laughing soon woke up the rest of the girls. Once we decided it was late enough in the morning to venture out, we went over to the pub to get some continental breakfast. The breakfast consisted of coffee and small pastries and breads, so many of our friends decided to go into Julian for something more satisfying. My mom offered to bring me back a nice breakfast while I got some last minute organizing and decorating done. When she returned, I scarfed down some delicious roasted potatoes, bacon and eggs, and fruit - a filling, delicious, and (fairly) healthy breakfast on my wedding day - aren't you proud, and my mom whisked me away to get our hair done. It was time to get pretty!
Also, as a side note: Just before we headed out to the pub to eat, I got a text from David. The very first communication from my future husband on our wedding day most definitely was,
"Have you eaten breakfast? Where's a good place to go eat?"
Yeah that's right. Very romantic. ;)