After getting my hair done, I returned to my cabin and met up with my bridesmaids, mom, and my personal helper for the day, college friend M. We sipped mimosas made of the lovely champagne and juice that my ladies had picked up from Trader Joe's the day before.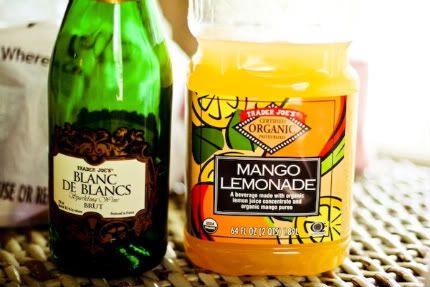 And before I knew it,
Sarah Shreves
and her assistant had arrived and it was time to start getting ready.
I grabbed my all my makeup supplies and the example page from M.A.C., and college friend M and I got started with my makeup.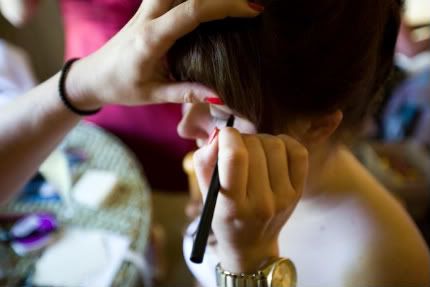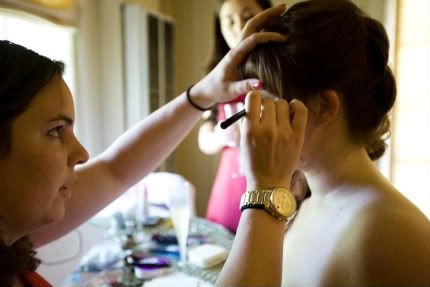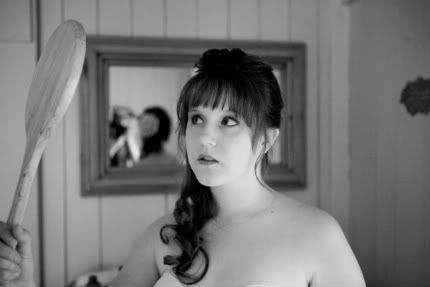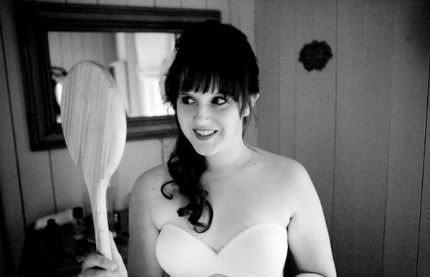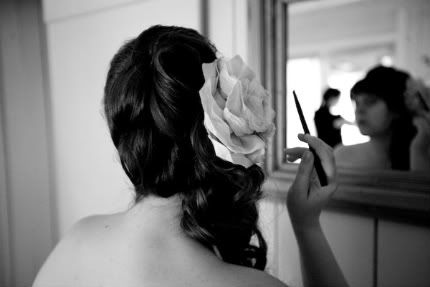 You can see that my hair was much more elaborate in the back than the simple side ponytail I was going for. I'm really not quite sure what the hairdresser did with it, but it looked lovely.
While I made up my face, my girls prepped my dress.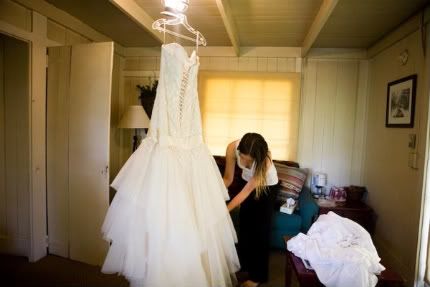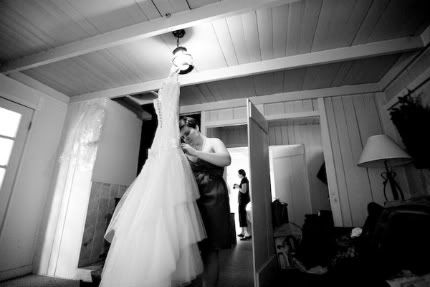 MOH S sewed on my choice of
brooch
- what started as a
hair flower
- at the very last minute.
My hair and makeup were done, my girls were getting ready, and the events of the wedding day were in full swing. It was time to give my ladies a gift to show my gratitude for all they've done, and then, finally, I was ready to put on my wedding dress for real.