After my makeup was pretty much complete, I decided it was a good time to distribute my bridesmaids gifts. After all, they were all there, and their gifts would become very useful in the next few hours.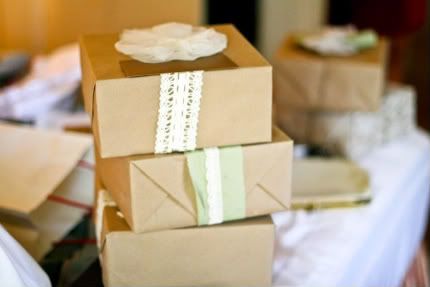 I had a lot of fun wrapping these babies in any and all of the leftover wedding paper/fabric/ribbons/twine I could get my hands on. I made each unique because it's clearly a good idea to make things more difficult for yourself the week of your wedding in the name of looking cute, creative, and thoughtful, right? Actually, directing my creative energies into wrapping gifts was a great way to relax during the wedding week, and they turned out super cute, no?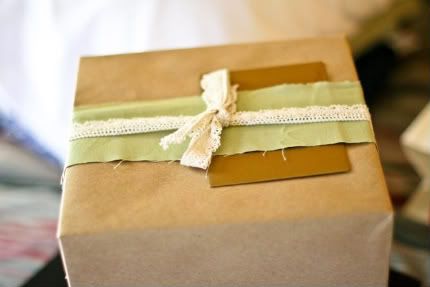 The lace in the first shot and the green fabric is from our
table runners
, the twine hung our
photo clothesline
, the lacy ribbons tied our
invitations
and programs, and the tulle is actually from my wedding dress. Love.
What you didn't want to see 29047239075 pictures of presents that aren't for you? Okay, fine - on to the actual gift-giving.
I passed each girl her gift and soaked in the moment (and enjoyed some of my mimosa) while they opened them.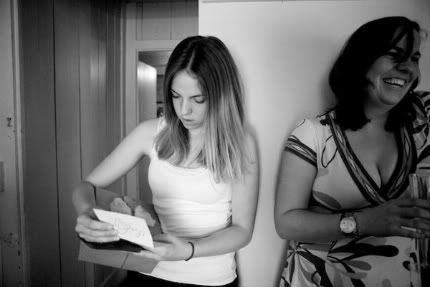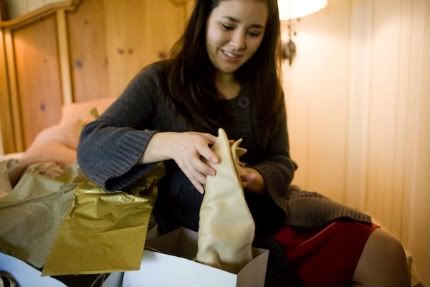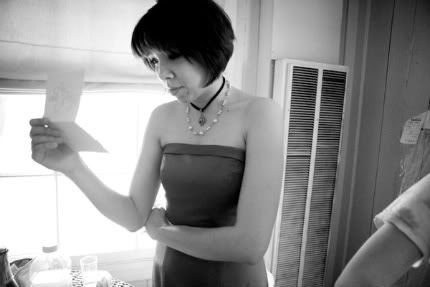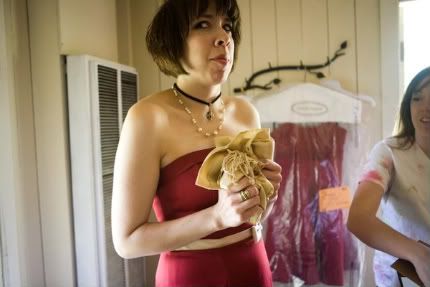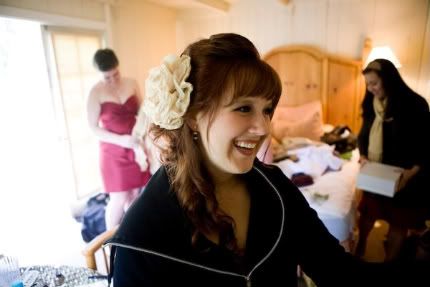 I gave each girl a handmade pashmina from
DesignsbyJesy
on etsy and a personal note. The pashminas were beautiful. When I first decided to give them scarves, I worried that they wouldn't be able to put them to use since the wedding was in the spring/summer. But since Julian decided to give us below freezing weather on our wedding weekend, these turned out to be the perfect gift - you'll see many more pictures of these pashminas in upcoming posts.
As the girls we getting ready, they all brought out the previous gift I had given to them - the
necklaces
I gifted them at my
shower
I thought I did pretty well at choosing gifts for my girls that could be worn at the wedding and clearly fit our theme while still being a gift that could be appreciated and worn after the wedding as well - and the girls sure seemed to like them.
What did you/will you give your bridesmaids as gifts? Is it something personal or wedding related or both?
I only had a few more touches before I was ready to put on my dress officially become a bride!
* all photos by the lovely
Sarah Shreves
!