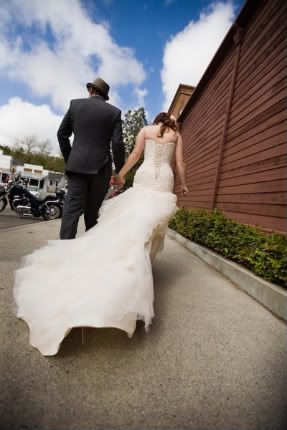 Downtown Julian is made up of no more than two city blocks of old-fashioned buildings - including a fire station, town hall/info center, bank, and many shops and eateries. I love day trips to Julian where I can look at some fun antiques, walk around town, and get a nice slice of apple pie. Walking around Julian in my wedding dress was even more fun!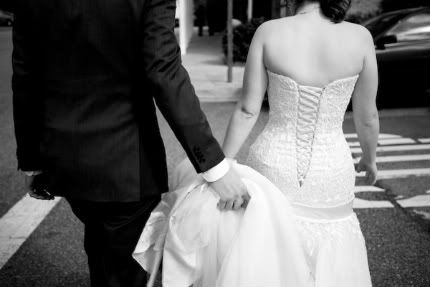 We got a lot of stares, some honks, and many congratulations as we walked down the street.
Julian was hosting some kind of auto show that day, so there were tons of fancy schmancy race cars and such lining the streets. We went over to a few and posed by them.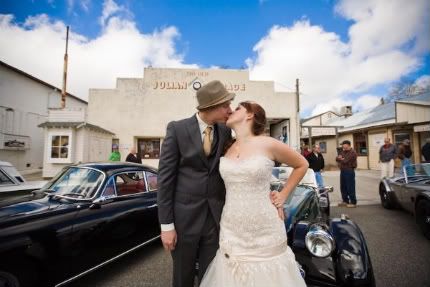 We all hoped/half-expected the owners of the cars to invite us to sit inside for some pictures, but no dice. Apparently a bride and groom in all their glory on their wedding day are not actually the center of the universe. No really, I thought for sure someone would take one look at my wedding dress and jump at the chance to invite me inside their ridiculously expensive, rare, and prized vehicle. Wouldn't you? Anyway, after
not
being invited to take photos inside the cars, we moved on to my favorite spot in Julian - Mom's Pies.
David is not big on sweets, and I could prefer many other treats over pie in most cases, but we're both gaga over Mom's pies. We're sure to grab a slice of apple crumble a la mode every time we're in Julian, so taking pictures inside was an obvious choice and so much fun.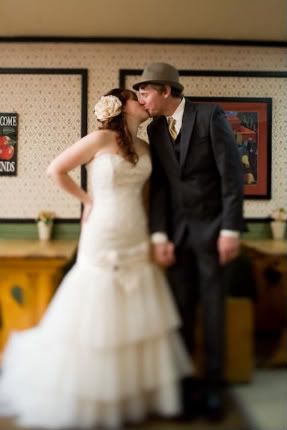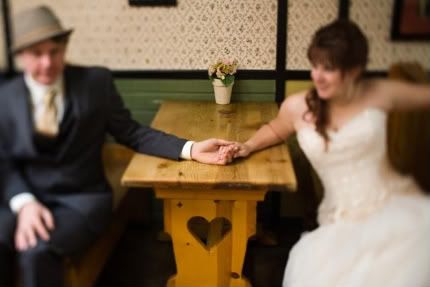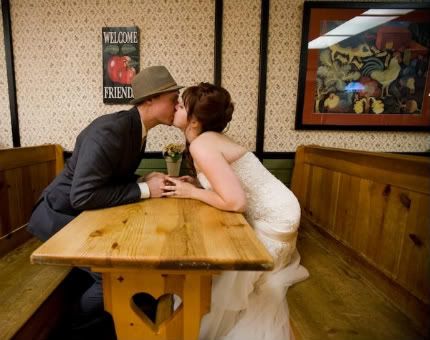 I was so tempted to grab a slice of pie right then and there, but I resisted and held off for our cake and pie buffet later.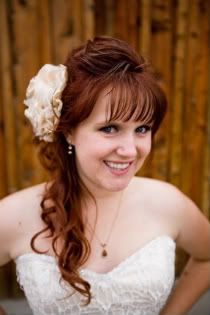 At this point, we were ready to connect with our bridal party for some group photos, so we headed over to our meeting spot.
I love this picture of me walking with
Sarah
. It's not just an awesome behind-the-scenes type shot - it's a beautiful photo of a moment I shared with a dear friend on my wedding day. Definitely a plus side of having a friendor for a photographer.
* Of course, all photos by
Sarah Shreves Photography
.