I am so glad we decided to do a first look. After getting all dolled up, I was so excited to see my groom. After I climbed the stairs to my ride, we followed a groomsman's car with David in a blindfold. We drove way out further into the countryside to a beautiful location that
Sarah
had scouted out for us.
David stood waiting for me. I snuck a peek while Sarah and her assistant led my handsome groom to his spot.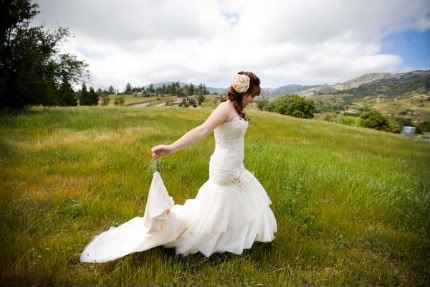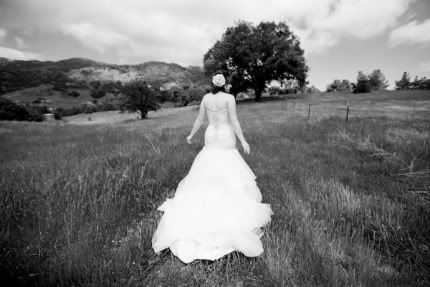 I started walking through the field - and very quickly gave up on trying to hold my train off the ground.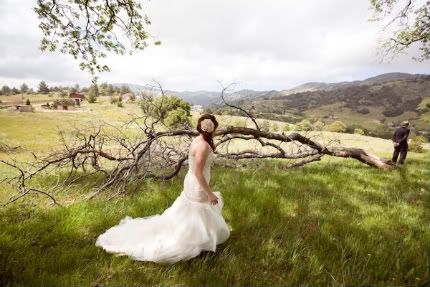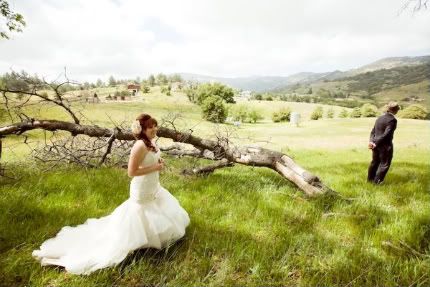 As I drew closer to my groom, I couldn't control my excitement. My dress kept getting caught on twigs and weeds and my heels stuck into the ground, but I pressed on - pausing only for a moment to soak in the moment and keep David in suspense.
When I reached him I couldn't help but grab him and hug him from behind - I needed to be in contact with my love NOW. The whole turn and reveal thing would have to wait.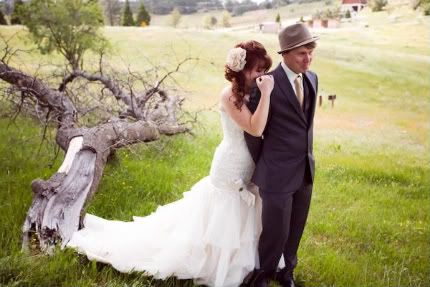 David, of course, was still waiting in anticipation to see me. "Is this some kind of cruel joke?" he muttered.
With that, I let go so he could turn to me. There are no words to describe this moment. There were so many thoughts - the awe and wonder of how amazing the other looked, the surreal fact that we were here - on our wedding day - this was it, the pure joy, oh, and the freezing cold Julian weather.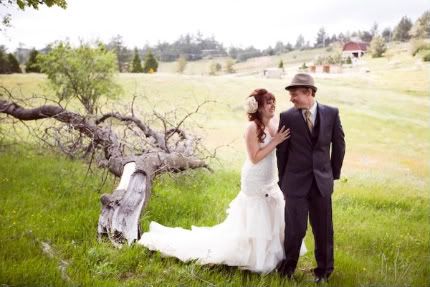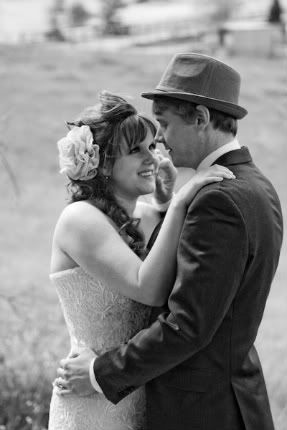 Sarah and her assistant let us have a few moments to ourselves to soak in the moment and truly connect for the first time on our wedding day. I am so grateful for this time - once we got back to the lodge and things were in full wedding mode, we we constantly whisked around to talk with one person or another, so having this time - just us - was wonderful.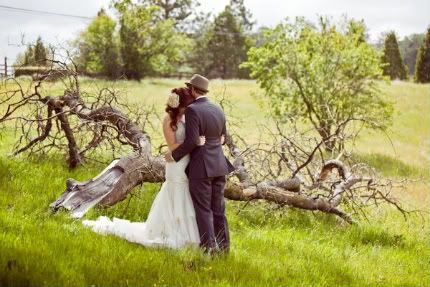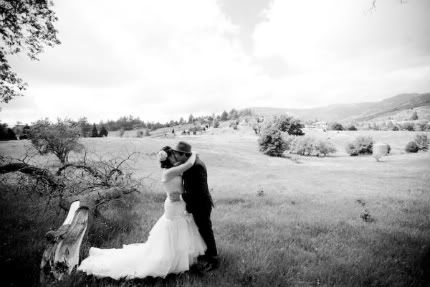 Once we had our mushy/kissy/so-in-love-can't-believe-we're-getting-married moment, we told Sarah we were ready for some portraits.
Next up, more awesome photos in the Julian countryside and then a run through town.
* all photos by
Sarah Shreves
and assistant.