After snapping this - my current most favorite photo in the entire world (although many of our other wedding photos come pretty darn close) - Sarah had us move away from the tree and uphill a bit into the field. I asked David to take off his hat for some shots since he'd been wearing it all this time, but I have since decided that I love the shots with his hat on. These photos, to me, almost seem like they're from an entirely different wedding. I love love love them, but the style seems quite different, no?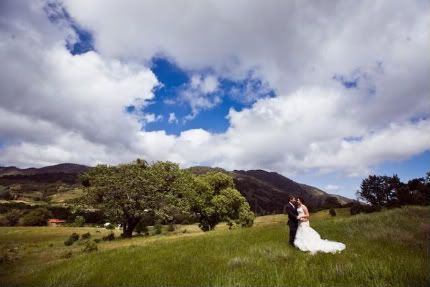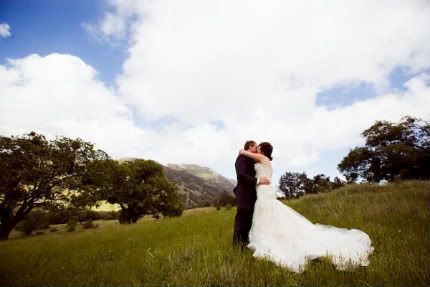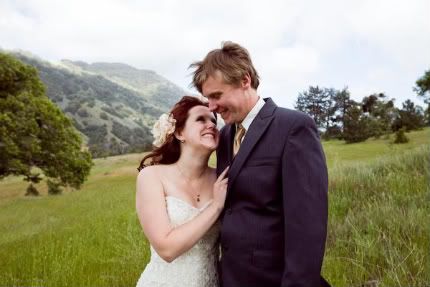 I don't know - mybe it's just the hat. Funny story, that hat was in no way a part of the plan for David's wedding ensemble. He bought it from Target a few days before the wedding while shopping for our honeymoon (the boy didn't own a single pair of shorts until the week of our wedding and we were about to go to Jamaica!) So yeah, he called and told me he bought a hat for the honeymoon. The next thing I know, I'm approaching my groom for our fist look, and he's wearing the hat. Thank goodness it ended up looking great in photos. He's basically been inseparable with the hate ever since.
So, David put his hat back on, and we began trekking back through the field to the car. Sarah wanted to get some photos of us in downtown Julian before our wedding party joined us for some group shots.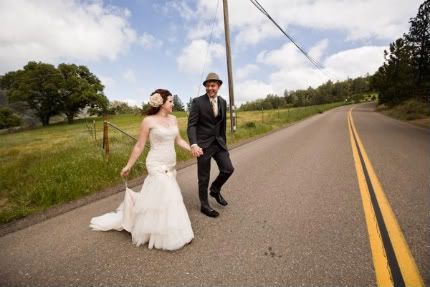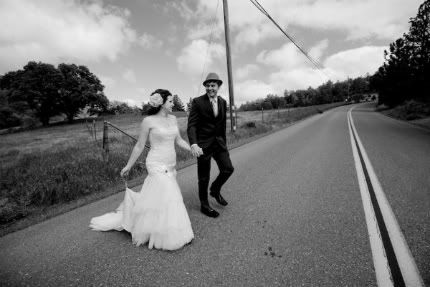 I can't decide if I like this photo better in color or black and white. What do you think?