Okay, wedding posts in chronological order it is! I'm excited to show you the rest of our wedding and start to dive into life after the wedding, too.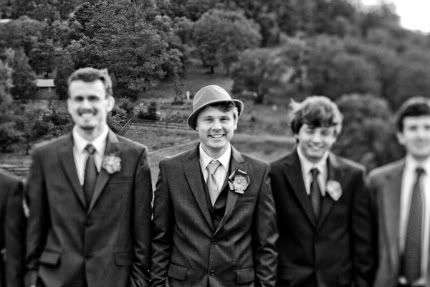 Isn't this photo of David and his brothers the best?
All images in this post are by Sarah Shreves.
Once our wedding party joined us, we girls crammed into my parents' car to stay warm while the boys took their turn taking pictures.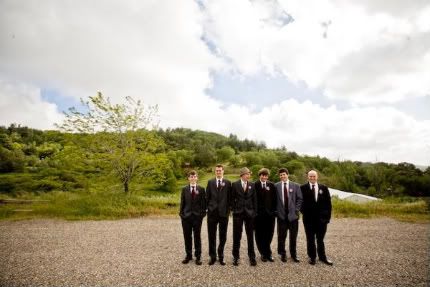 Again, which is better - the color or the back and white?
I realized I've never formally introduced our groomsmen to you, so I would like to use these individual portraits with David for that purpose. So, I now introduce to you, our groomsmen:
P is David's youngest brother/sibling. Though they're ten years apart, David and P are
best friends
. They can talk and joke for hours on end to the point that nobody else can possibly get a word in. They just
get
each other on such a great level.
L is David's oldest sibling/younger brother. I will pretty much always view L as being older than David (although he's younger) since I knew him in high school when age was a bigger deal. L and his wife also got married in May three years ago. Their wedding was a huge step for David and me early on in our relationship.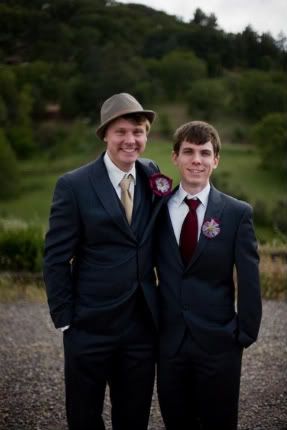 J has been David's friend since J was in Kindergarten and David was in first grade. David was a guest of honor at J's wedding, so it was great to have him as a groomsman. David and I love to go on yogurt dates with J and his wife.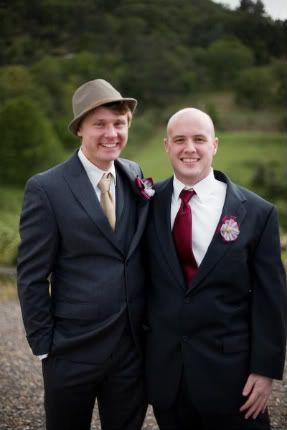 N has also been a friend of David's since elementary school. He is the lead guitarist in David's band and a good friend.
J2 is another bandmate - the drummer - and David's elementary school friend. His suit - obviously way too big - just goes to show what can happen when you leave dressing the guys up to the guys. We asked all the groomsmen
months ago
to please purchase a grey suit. We even sent photos of David's suit and some examples of the darker grey we were going for. Each guy left getting his suit to pretty much the very last minute. J2 told us after he arrived at the wedding that he had a "black" suit that fit better than this one, but he thought it needed to be grey. I turns out, the "black" suit looks just like the suits the other guys wore. I half cringe/half laugh when looking at the pictures J2 is in, but eh, there are certainly worse things that could have happened on our wedding day.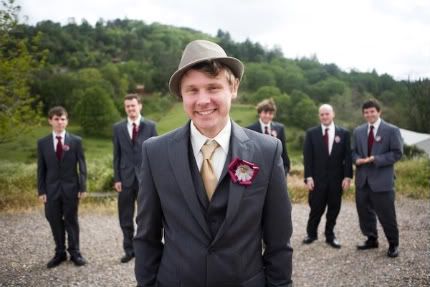 As soon as Sarah was finished shooting the guys, we girls were invited over for our turn. Stay tuned for our sassy bridesmaid photos.