After ensuring that our wedding party froze, but not
too
much, and getting our group photos, we headed back to the lodge for another type of group photos - our family portraits. Family pictures - where the subjects are all lined up and smiley - are my least favorite part of wedding photos, and I vowed that our family pictures would be more interesting. I brought props - suitcases to mimic
Mrs. Avocado's
(aka Jenna from
That Wife
) family pictures - but they apparently got lost or forgotted in the shuffle. Speaking of lost in the shuffle, did you notice that none of our couple, bridal, or wedding party photos included my (or my bridesmaids') bouquet(s)? Yeah, we totally forgot. Thankfully, we remembered in time for family pics. (Note: There was still one pretty
major
aspect of my bridal look that I had still completely forgotten at this point. Can you guess what it is?)
Anyway, we didn't get super interesting family photos, but I love them. They're pictures of dear people whom I love and support me no matter what. What's not to cherish? That being said, I totally understand if pictures of
my
family don't interest
you
, so feel free to skim or skip this post - the ceremony is next!
We started with everybody. That's my family on the left, and David's on the right.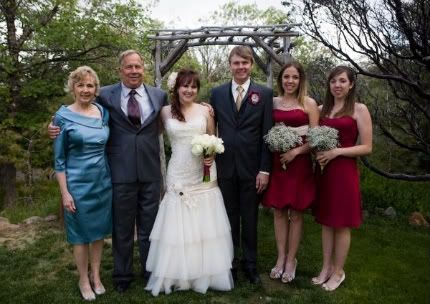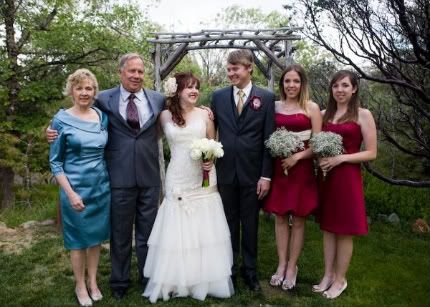 Then we got just my family. I can't decide if I like the standard smiley one or the more candid one best.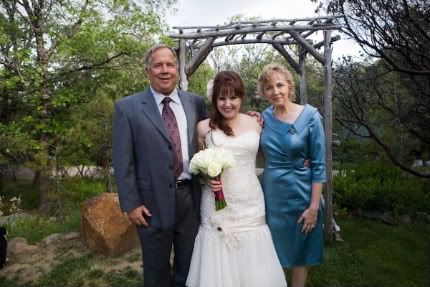 Family pictures certainly feel like a lof of shifting people around - almost like a bizarre game of human tetris - but, I sure am glad to have all the different combinations.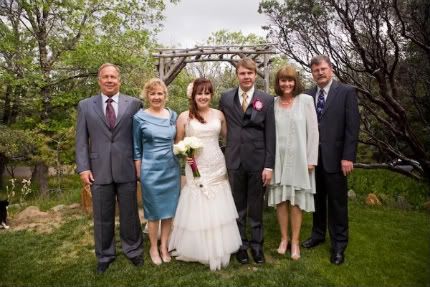 We snagged a photo of us with both sets of parents and moved on to David's family.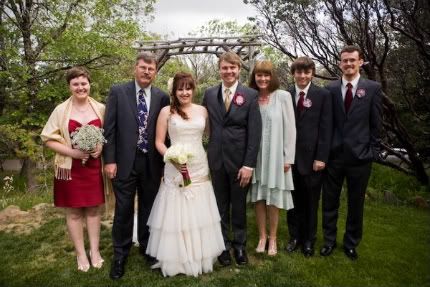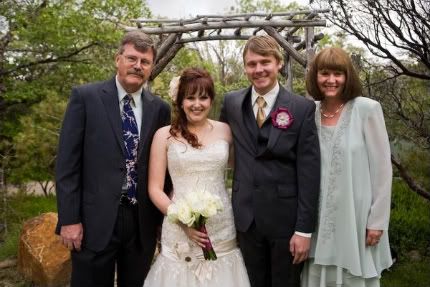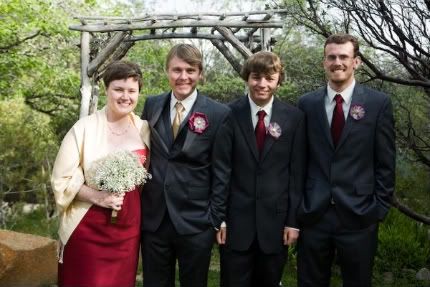 David got a photo alone with his siblings since I already got one with my sisters during the wedding party photos.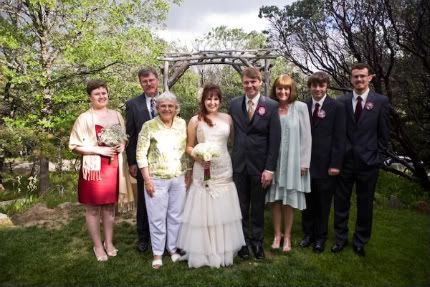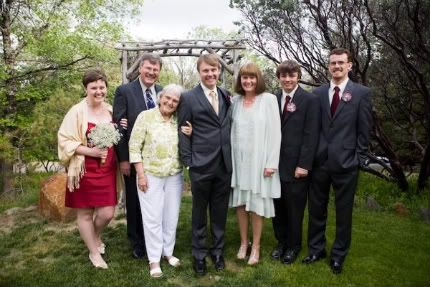 We added David's awesome grandma into the mix, and then moved up the stairs for photos with my grandpa and his wife - my grandpa has bad knees, so we saved him from coming down the stairs.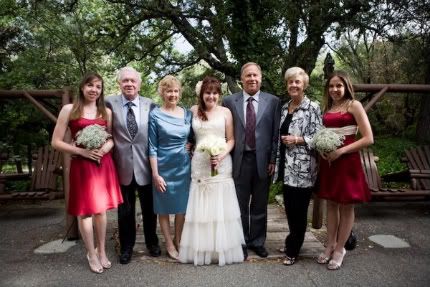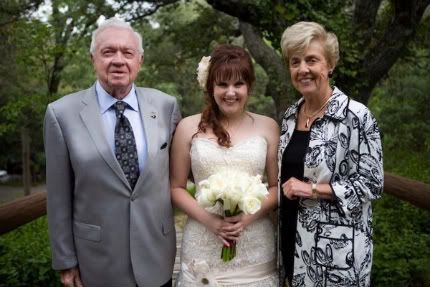 These photos with my grandpa are especially dear since he hasn't been in the best of health for quite some time now, and every moment with him is very special and full of emotion. He was so grateful and touched to witness our wedding day - more on that later.
We ended it all with a few more glamour shots of me - man, being the bride is hard work, ya'll. ;)
Getting these photos was quite interesting - guests were staring to arrive and we were walking all around some very open areas with full view from the lodge's lobby. Family members were very kind to try to walk between doors and windows and myself, but I'm pretty sure many a guest saw me before the wedding. Oh well.
These family photos are a bit bittersweet for me since they show off exactly how beautiful our ceremony photos would have been if we had kept it outside. I am glad our guests didn't freeze, but I wish we could have said our vows under those beautiful trees for the pictures' sake. Again, oh well.