We said our vows, we cried more tears of joy than we ever thought possible, and we exchanged our rings. We had already included all of our guests with our ring warming, but we really wanted to do something special for just our parents. I attended a wedding a few years ago and right after the bride and groom said their vows, they presented both sets of parents with a bouquet of flowers. There were hugs and tears all around and it was the most beautiful moment I've ever seen in someone else's wedding to date. We wanted to do something like that - flowers weren't really the best choice since I was DIYing our flowers at a minimum and everyone was staying at the lodge the whole weekend (I mean, what would they do with them after getting them?), but we wanted to have that kind of sentiment all the same. So, after Kevin said a beautiful prayer to seal our vows and commitment to one another,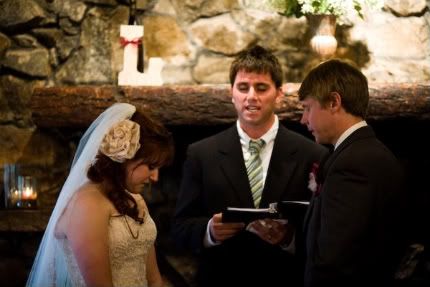 we turned our attention to the people who brought us this far, our parents. David gets the credit for writing this part, which Kevin read:
In days like these; when separations seem as common as the unions that precede them, it is encouraging to see couples that have stayed strong with one another. David and Laura would like to honor and thank their parents, J* and D*, and T* and V*, who have been strength to their children, and to each other. They also ask that you parents will continue to support them with your strength and your wisdom, reassured by your enduring love. Thank you!
and we went over to hug our parents - new and old respectively - one by one.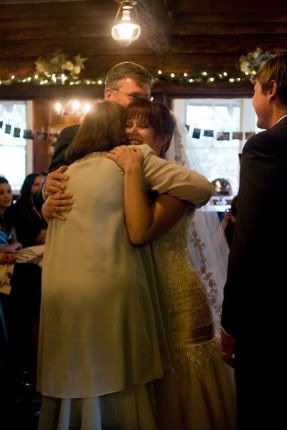 This photo of me hugging David's mom is the only one we have from this time - probably because it all happened so fast and the photographers literally had no space to move around and get the shot. But, I am glad to have this one.
Then, David and I returned to our spots in front, and Kevin pronounced us husband and wife!
We kissed, and the room was filled with the sounds of the most joyful artist I know - The Rocket Summer's
So Much Love
(and the title of my re-cap posts). Take a listen - you can't help but love this guy.
And we danced our way back down the aisle - this time together as husband and wife!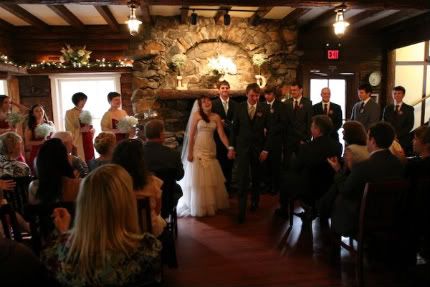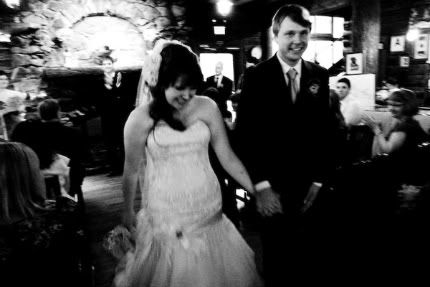 * Parents names abbreviated for privacy.
** All Photos by my dear,
Sarah Shreves
.