Most of my mail is still delivered to my parents' house which is about 30 minutes south of where David and I now live. I go down there about once a week or so to visit my parents and watch the newest Desperate Housewives on abc.com (I got my parents hooked one summer when I decided to revisit the early seasons which led to a full-blown marathon of every episode made to date. Plus, they have a 62" HDTV and a cable to plug in my laptop.) Anyway, I digress. Whenever I go down, there's a stack of mail waiting for me on the kitchen counter. Last night, Anthropologie's newest catalog was among the mail in my stack. Today,
Apartment Therapy
was so kind as to post a sneak for those who may not have received the catalog.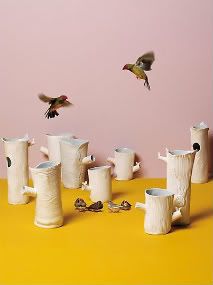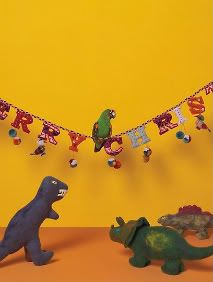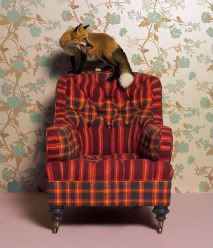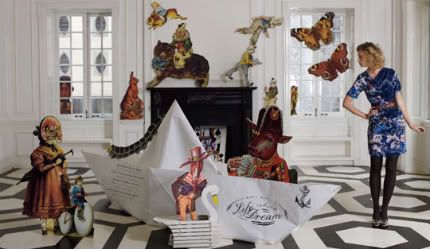 source
Missing from the AT sneak are photos of a llama wearing Anthro necklaces, pigs wearing scarves, a duck wearing boots, and more. Apartment Therapy's
post
points out that this is Anthropologie's Holiday line, which gave me pause (I must have missed that charming "Merry Christmas" garland) -
this
is their Christmas theme?
The photos range from super cute to unique to just plain strange in my mind, but until I read the AP post, they certainly did not strike me as being very Christmas-y. I love when holiday aesthetics take on new themes and use colors and elements that aren't your typical Holiday decor, but I'm still not quite sure how I feel about this being the best Anthropologie has to offer this Holiday season.
That being said, I have been pondering what theme or look to go for this year for my annual Christmas party - is this the way this year's Christmas trends are heading?
What do you think about Anthro's new catalog? What direction should I be looking to head for my own Christmas look this year?