I know I skipped Part 2. That's because Part 2 is the wedding, and I'm saving it for the pro pics - it will be worth it. That being said, the "pro pics" from my birthday are up -
Sarah Shreves
accompanied me, David, and my wonderful ex-roommate A in San Francisco for adventures on Sunday, and she just posted some wonderful photos from the day on Facebook - which I am shamelessly stealing for this blog post.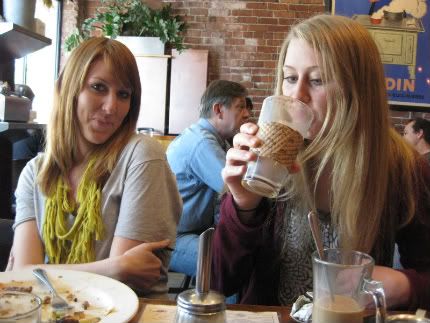 this photo is by me.
We started the day at
Venus
in Berkeley. In the four years I lived there, I had never been to Venus, and I'm so glad I've now had the chance to experience it. Sarah and I split and egg scramble and the pumpkin pancakes so we could both have sweet and savory, and it was so good.
And then, we headed into the city.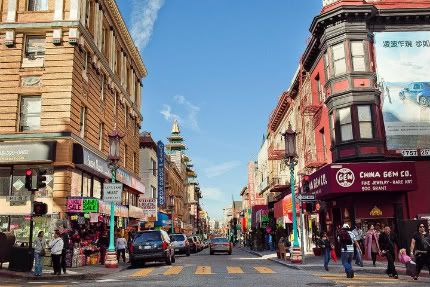 The day acted both as a great way for me to spend time with friends on my birthday and explore places I love and miss and a way for me to show off some of the great areas of the city to Sarah, who had not been back in San Francisco since she was on a family trip when she was ten. After a quick stop in H&M, a view of Union Square, and a jaunt through China Town, I knew the places Sarah would most appreciate were a bit farther away. So, we jumped on a bus and headed toward Golden Gate Park and the Haight/Ashbury district.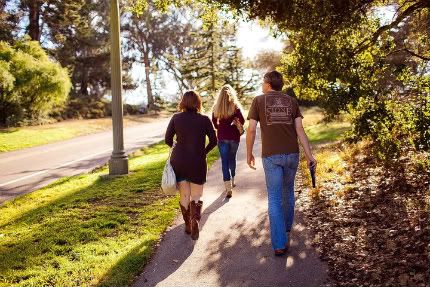 I love love love Golden Gate Park. If my love for Balboa Park in San Diego weren't so strong, I'd probably list San Francisco as my favorite place in the world - the San Francisco that includes Golden Gate Park, The Presidio, and The Palace of Fine Arts. Oh man, I miss being able to call both San Diego
and
The Bay Area home.
It was about dinner time when we headed toward Haight St. After browsing
amoeba
(and finding my Sunrise DVD!), we enjoyed some tasty burgers, onion rings, and sweet potato fries at
People's Cafe
, got me a free birthday scoop of half baked ice cream at
Ben and Jerry's
, and explored a fun book store before we were ready to call it a night.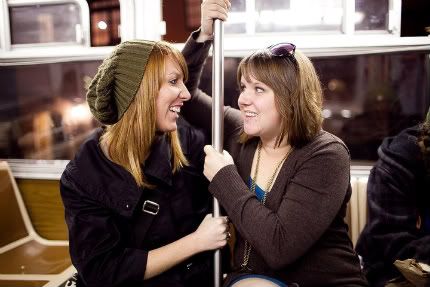 Let me tell you, San Francisco is a great place to be on Halloween and during the World Series - even if you're not actively participating in either. I had a great birthday full of so many things I love dearly, and oh boy would I move back to San Francisco in a heartbeat if the opportunity provided.
* all photos (except that first one) are by
Sarah Shreves
.