I've heard rumors about how amazing and simple Photoshop Actions were, but I was never really ready to download them and try them out until now. Last night, I downloaded
The Pioneer Woman's
Actions
(for free!), and I am so glad I did. Actions are basically an awesome Photoshop cheat sheet - you press the button and the computer automatically edits your photo to look the way you've chosen. Just look at what these little wonders can do!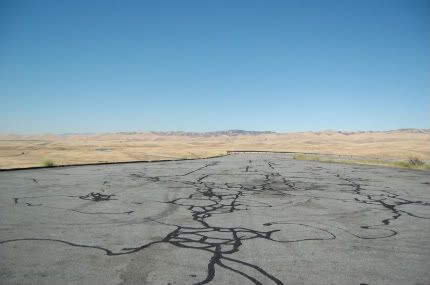 Here's a photo - straight out of camera - that I took on one of my trips through California's central valley. I was very disappointed with the way it turned out. It just seemed... bland.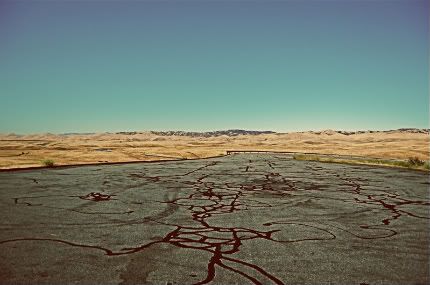 And this is the exact same photo after applying the "Seventies" and "Dim the Lights" actions (and a teeny bit of previous touch-ups on iPhoto.) Amazing, no?
Still not convinced? Here's more: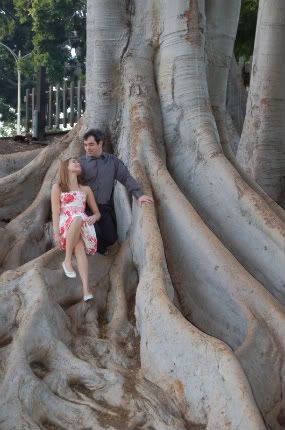 Another SOOC image - this one's from an engagement shoot I should have never convinced myself I'd be able to do successfully. Thankfully it was for free for friends and they still loved the pictures.
Here it is again, after I ran it through the "Seventies", "Boost", and "Quick Edge Burn" actions. I like.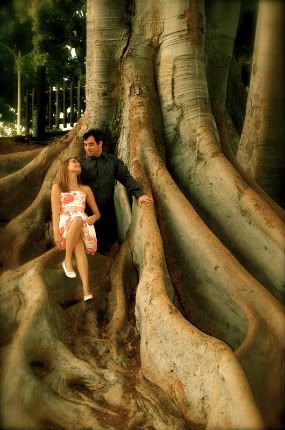 And, for comparison's sake, here's the same photo after I waaay over-edited it on iPhoto in an attempt to give the couple some "artsy" and salvaged shots from the day. This took many alterations and tons of time trying to make it right (which I may or may not have ever achieved... you decide) while the one with the actions above literally took three clicks.
So, I can make drastic changes to "blah" photos - but, what about improving ones that I already like?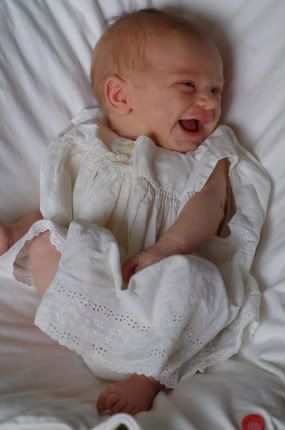 Everybody loves a picture of a happy baby. I took this photo (shown here SOOC), brightened it up a bit on iPhoto and it was good to go, right?
Well, here's the same happy baby using the "bright and colorful" action. One click, instant improvement. Awesome.
And finally, this one's okay SOOC, but the focus isn't on her eyes as much as I'd like.
Using the "boost" and "b&w beauty" actions (and fading it slightly), we get a completely different, crisper, awesome photo.
I admit I know next to nothing about Photoshop, - without these actions I'd be at a total loss on the program - but I will for sure be getting a lot more use out of my Creative Suite purchase now that I have these awesome tricks up my sleeve. Thanks, Pioneer Woman. Download her actions, ya'll. Do it.