Today, I am oh so inspired by
Tim Walker Photography
. His images are very whimsical and imaginative. I just want to live inside them.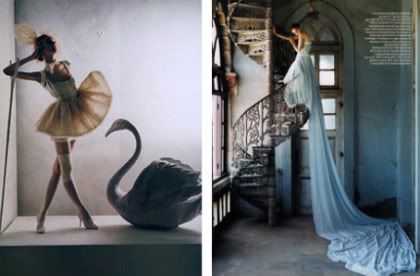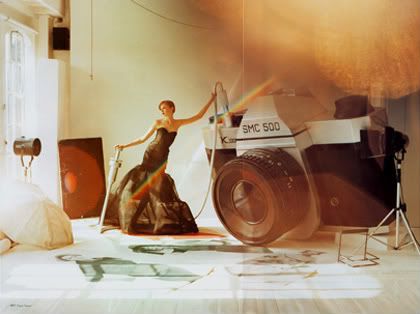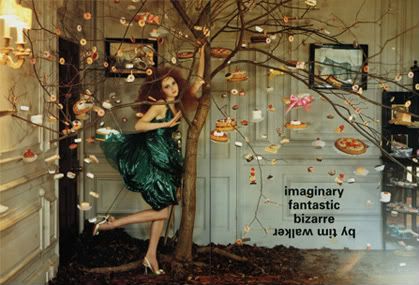 sources here, here, and here.
Isn't the art of creating an entire dreamland for a photograph so interesting? I love a good portrait or landscape photo, but high fashion and imaginative shoots like these are so lovely.