I'm pretty sure I found a hole in the universe. These girls are two different people I know - through totally different friends. They are BOTH named Tori, they don't know one another, live in different states, and probably have no clue they're the others' doppelganger. But, I'm pretty sure they're the same person.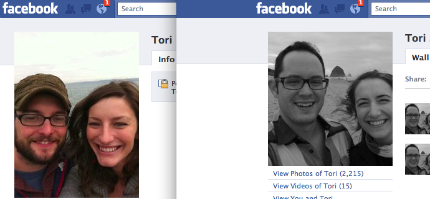 I've met both girls they
talk
alike too. I mean, really!? Do they really have to have similar looking significant others too? I wonder if there's another me out there somewhere - with an identical profile picture and everything.
Anyway, that's all I have for you today - I'm working from 6 am to 7 pm... opening shift at work and a wedding to coordinate. Have a great Saturday!