I saw
Harry Potter and the Deathly Hallows, Part 1
on Friday, and it reminded me of some photos I've been holding on to.
You see, in college I worked in the third largest library in the world (bested only by the library of congress and Harvard's library). My job - in the interlibrary loans department - was to receive and process the books that we borrowed from other libraries because we somehow didn't have them in our library so that students, professors, etc. could access them. Some grad student was apparently studying languages. or Harry Potter. or Harry Potter and languages. or something. Anyway, they borrowed these: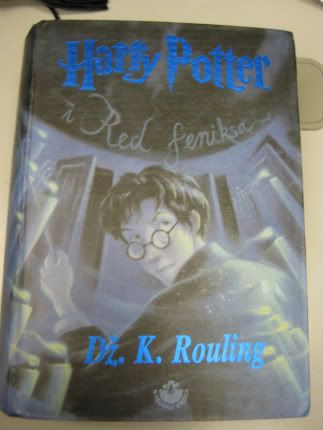 Really, I have no idea what kind of research these were for, but they were actually the least of the strange books I saw come through. I was actually reading the Harry Potter series when I processed these and it was really fun looking through these and comparing them - seeing all there different character names and other things I might recognize in whatever languages these are in.
But yeah, who has seen the newest movie? I enjoyed watching it, but it was pretty anti-climactic knowing what's to come and not being able to see it. While I think it was a pretty great adaptation of the book (er, of the first half anyway), it was definitely not a stand-alone film. I know they've made it clear that parts one and two are a single film released in two parts, but can you imaging someone who hasn't read the books or at least seen the other films trying to make sense of it? What did you think?