Last week, I got sick and was unable to attend a Christmas ornament exchange and potluck like I'd planned. I was, however, responsible for decorating one of the tables, so I sent all the supplies with my partner in decorating crime, my sister-in-law, and our plan was executed beautifully.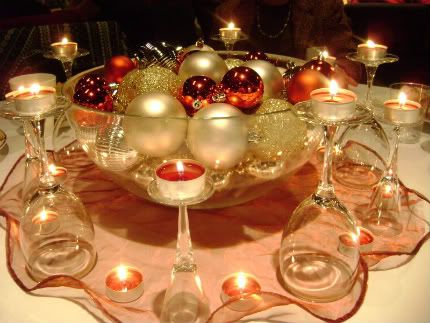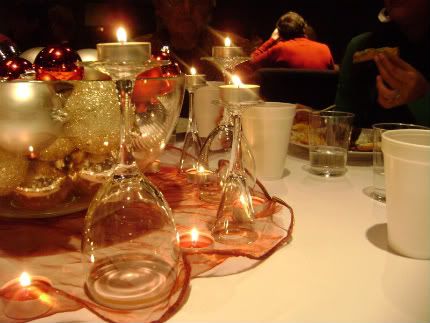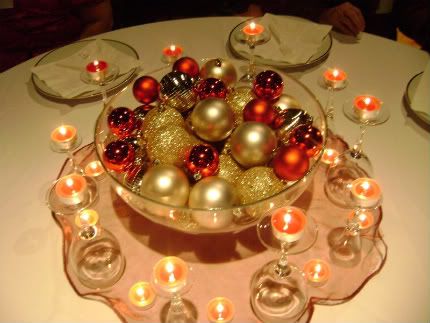 The giant bowl, red ornaments, schnapps glasses, and votives are from Ikea, the gauzy fabric was found at home, and the plates, wine glasses and gold ornaments are from Target. Everything was super cheap and already owned or will definitely be used in the future. I plan on using the whole candles on upside-down stemware thing a lot. Isn't it great?
I know throwing ornaments in glassware and calling it decor is a bit overused now, but I love how it displays both a modern and traditional look of Christmas at the same time. Also, I am all about red and gold this year - plan on seeing lots more of it in my future posts.