There's been talk for quite some time about Anthropologie starting up a wedding line - an idea that makes perfect sense and sounds so appealing I could hardly wait for the outcome. Well, their wedding line,
BHLDN
, was finally unveiled (if you will) on Valentine's day (appropriately). Here's just a taste of the beautifully vintage and girly dresses they have to offer.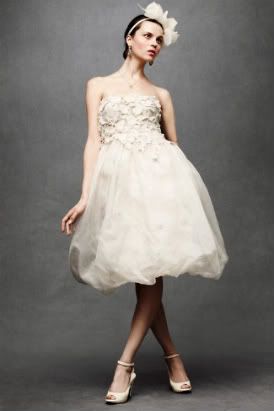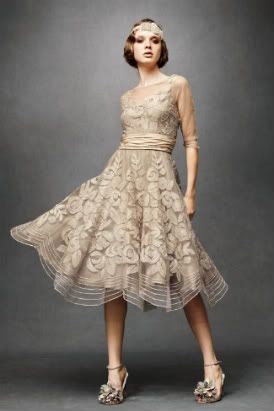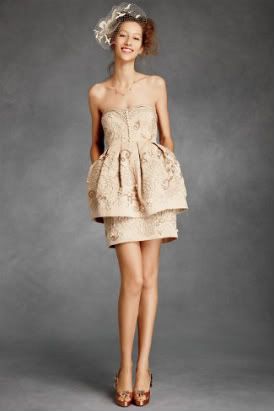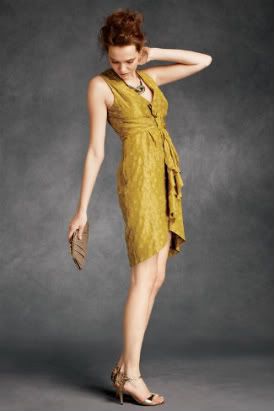 source for all photos.
Lovely, yeah? It was really hard to narrow them down to choose some favorites to show on here. My thoughts at first glance were definitely much more positive than other wedding dress lines I've anticipated in the past - Kirstie Kelly's Disney line to name one. David overheard me oohing and ahhing the dresses the other night and thought something was seriously wrong. And, on second look - the prices aren't really that bad either. Sure, the bridesmaids dresses run a bit higher than the already way overpriced dresses that the Anthropologie stores offer, but compare the wedding gowns to many of the designer wedding gowns out there, and these aren't bad at all. Anyway, it's a good thing I'm already married because I don't think I would have been able to stand not having the chance to try some of these dresses on, and so far they can only be accessed by ordering them online.
What do you think of the BHLDN gowns? Worth the Anthropologie name and all the hype? I plan on sharing some of the lovely accessories they have to offer tomorrow.