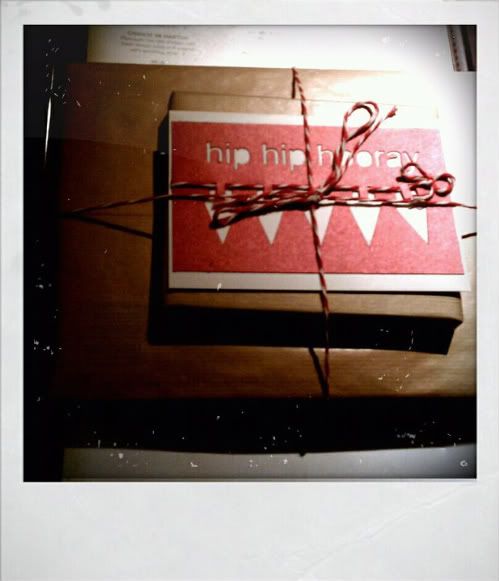 As you have probably noticed, things look quite a bit different. I figured that a new look might get me out of this funk and excited about posting again. The funny thing is, I come up with ideas for posts and even take photos and such for them quite often, but once I'm on the computer I lose my steam.
Anyway, the new look. It's a work in progress - is it a good move so far? I like that the posting area is bigger, so I'm able to post bigger pictures. I'm thinking I need a new name since I'm not really planning or discussing my wedding so much anymore. Is it worth changing blogs completely? If not, should I put a new name in the header anyway? Any suggestions?
The photo above is of a gift and card for my sister-in-law's birthday last week. I made the card with my
Silhouette
, which I plan on talking more about soon.