I love this quote by C.S. Lewis. Inspired by some of the beautiful graphic work floating around Pinterest and the internet as a whole, I decided to take a crack at an illustrated quote.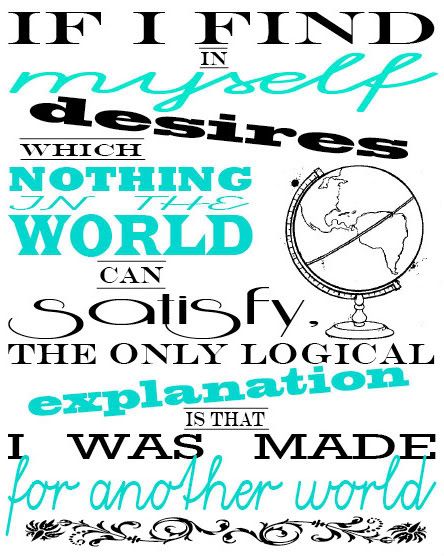 Recognize that globe? I made the print on Illustrator last night. It's not perfect, but it was done ver quickly and I certainly have not been trained in graphic design. I'll always be my worst critic anyhow.
I tried printing it out on off-white cardstock, but the teal text printed out dark blue. Any ideas how I can fix that? (It might be as simple as changing my ink... but what color would I be low on to make it darker?)
Anyway, I love the idea about creating my own prints to frame around the house - the quotes can be so personal that way.