So, I've really been craving some retail therapy lately. I've been working my weekends away with day-of wedding coordination, church/work events, etc. that I feel like I've earned a pretty bit to spend.. and apparently that leads to the burning a hole in the pocket scenario. So anyway, I peeked into Anthropologie for just a moment last night and I bought this dress: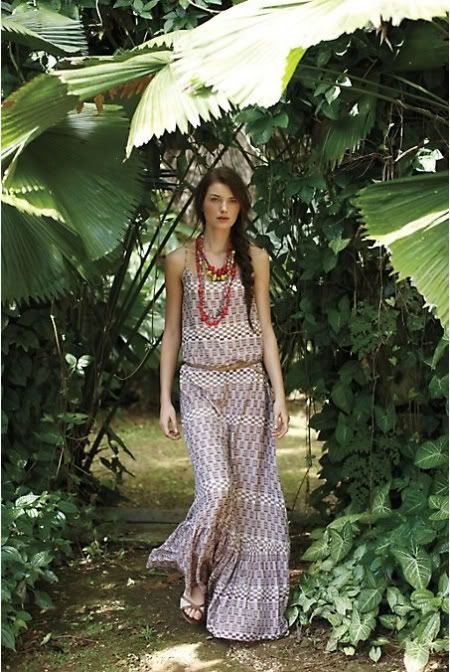 source.
I bought it in a size that was way too small and justified the $70 price tag because it was originally a ridiculous $268. I got it home, forced myself to admit that the biggest size they had left at all the stores in the area (yeah, I had them check) was still too small, and miraculously found a bigger size available online. I rushed a purchase and raced back to the store to return the first one just as they were closing. This morning, mere hours later, the dress is completely out of stock and unavailable online.
Funny story: I did a Google search for this dress this morning because it's no longer available on anthropologie.com and found a picture of a girl from my class in high school wearing it. (She works at an Anthropologie store and apparently they had a fashion show that someone blogged about.)
I couldn't just be happy with my fortune - oh no. Now that I was officially shopping online for a dress, I also bought this: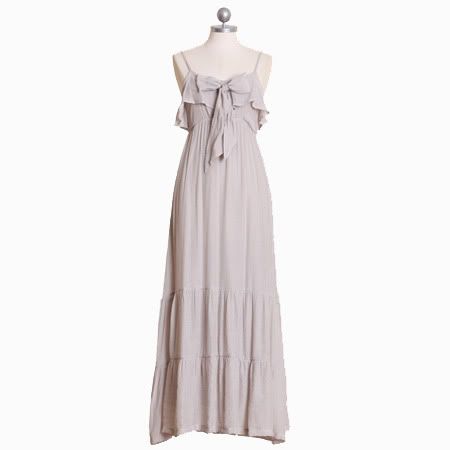 From Ruche.
It was $20+ less than the Anthro dress and looks promising. Oh, and there's only one left as of this morning on Ruche. Apparently last night was the time to buy.
So now I'm waiting for both dresses to come in so I can try them on and decide on one and send the other back. Let the waiting game begin. I just want my maxi dress, dangit!